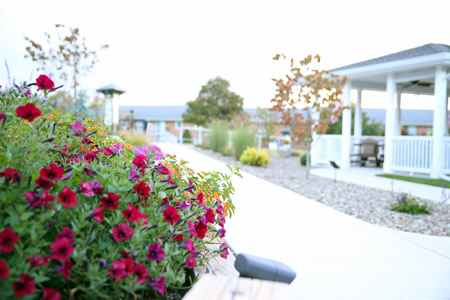 About Us
The Williamsport Home has been celebrating life since 1872. Our tradition of caring is built on an understanding of the dignity and unique needs of every individual. No matter how long or short your stay with us, the dedicated and caring staff will treat you like family.
Because your needs may change during your stay with us, The Williamsport Home offers distinctive levels of care. From Independent Living Apartments to Skilled Nursing Care to Short-term Rehabilitation, we are here to provide the assistance you need, when you need it. Personal Care programs, a secured Memory Care unit, and End of Life Suites/Comfort Care Services, are also a part of The Williamsport Home's continuum of care offerings.
The Williamsport Home is excited to celebrate a 150th anniversary of service in 2022. The Journal is a look at our humble beginnings and how The Williamsport Home has evolved from the site of a "home for the friendless" to the place where friendship abounds. We have become Lycoming County's continuing care community of choice.