Memory Care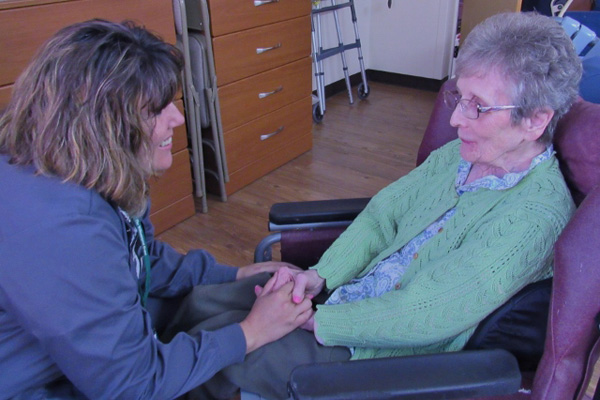 When a loved one has been diagnosed with Alzheimer's disease or a dementia-related illness, The Williamsport Home can provide a secured, compassionate setting with 24-hour care. Our Memory Care component is staffed by a team of specially-trained medical professionals with their primary focus on the comfort, health, and safety of each resident.
Garden Terrace, our 25-bed memory care unit, offers:
Sophisticated electronic monitoring system
Daily activities to keep residents engaged and cheerful
Individual care plans to meet each resident's changing needs
On-staff registered dietician to monitor and plan meals to maintain weight and health
Open visiting policy encouraging family involvement (pets and children welcome)
Psychologist consultant to assess changes in cognition and behaviors
Bright, sunny, homelike environment for meals, activities and family interaction
Protected outdoor spaces for outdoor activities
Secure porch area to enjoy the serene country setting
Contemporary shower and spa room with whirlpool tub
Alzheimer's Association sponsored support group for care givers and family members
Call us today to schedule a visit. The Williamsport Home is dedicated to ensuring your loved one's quality of life and dignity are supported and maintained during their stay with us. You can take comfort in knowing that they are in the hands of people who truly care.