We are currently experiencing an interruption with our phone and internet systems at our skilled nursing and rehabilitation center. We apologize for the inconvenience and we are working diligently to fix this as soon as possible. Our visiting hours are the same as normal and you can call (570)980-7410 to speak with the RN supervisor if needed. We will continue to update families via One Call, our website, and Facebook.
Details
We love showing off our beautiful campus! Please join us for an open house on Thursday, October 4th from 2-4 PM. We will have residents giving tours of our Independent Living Building Edgewood (A Building). We will also have key staff from The Independent Living and Personal Care Programs to answer any questions you may have about what living on a Continuing Care Retirement Community Campus is like.
If you can't make our open house give us a call and arrange a private personal tour, we'd love to have you!
Details
The Residents of The Williamsport Home Apartments are always on the GO! In August they had two trips. The first was to Selinsgrove to shop at Boscov's and the Thrift Store and have dinner at Red Robin. The second was a trip to Slate Run for dinner. Although many of the residents have their cars on campus and drive, it is always nice to be chauffered! Everyone enjoyed both trips!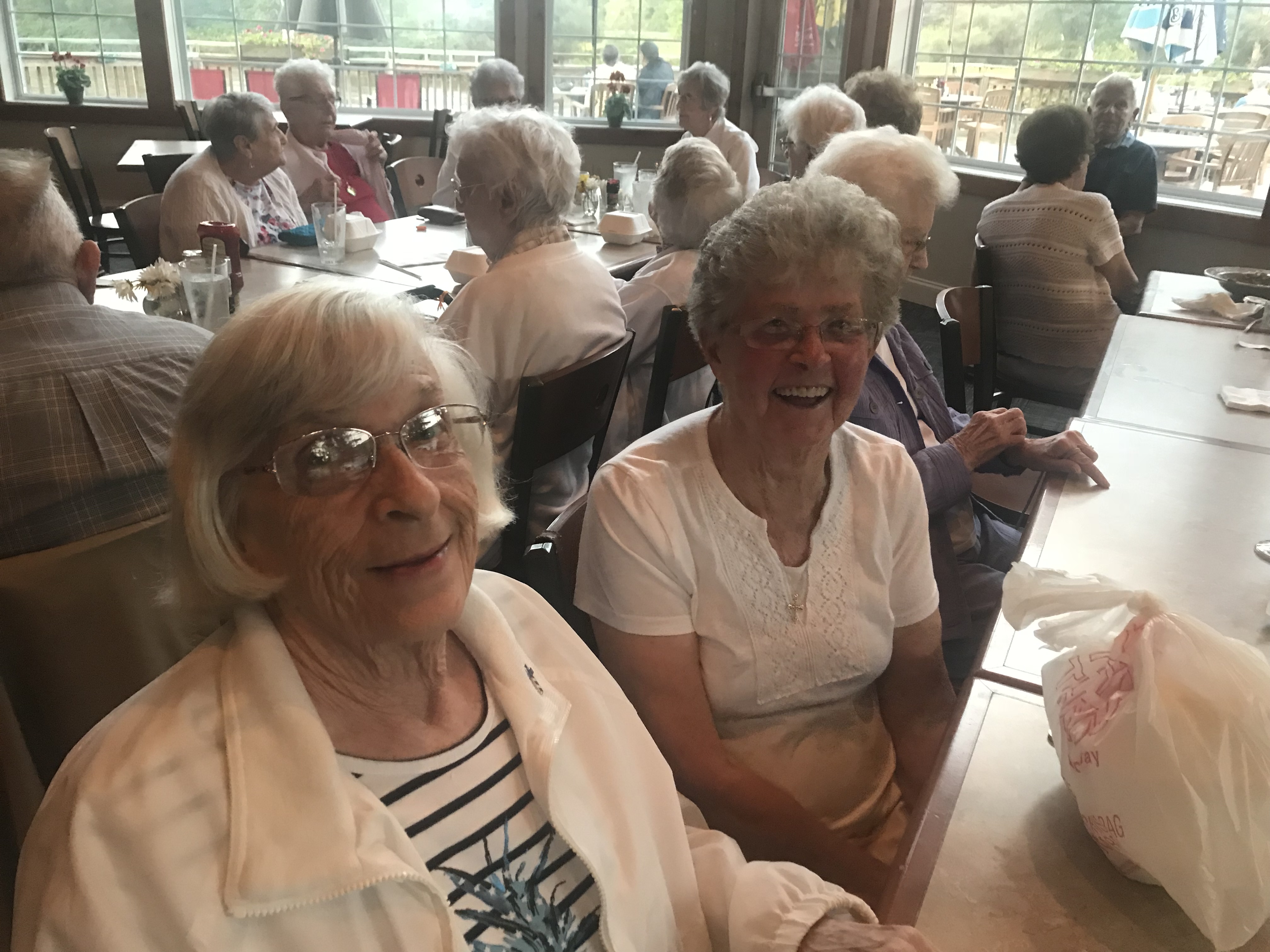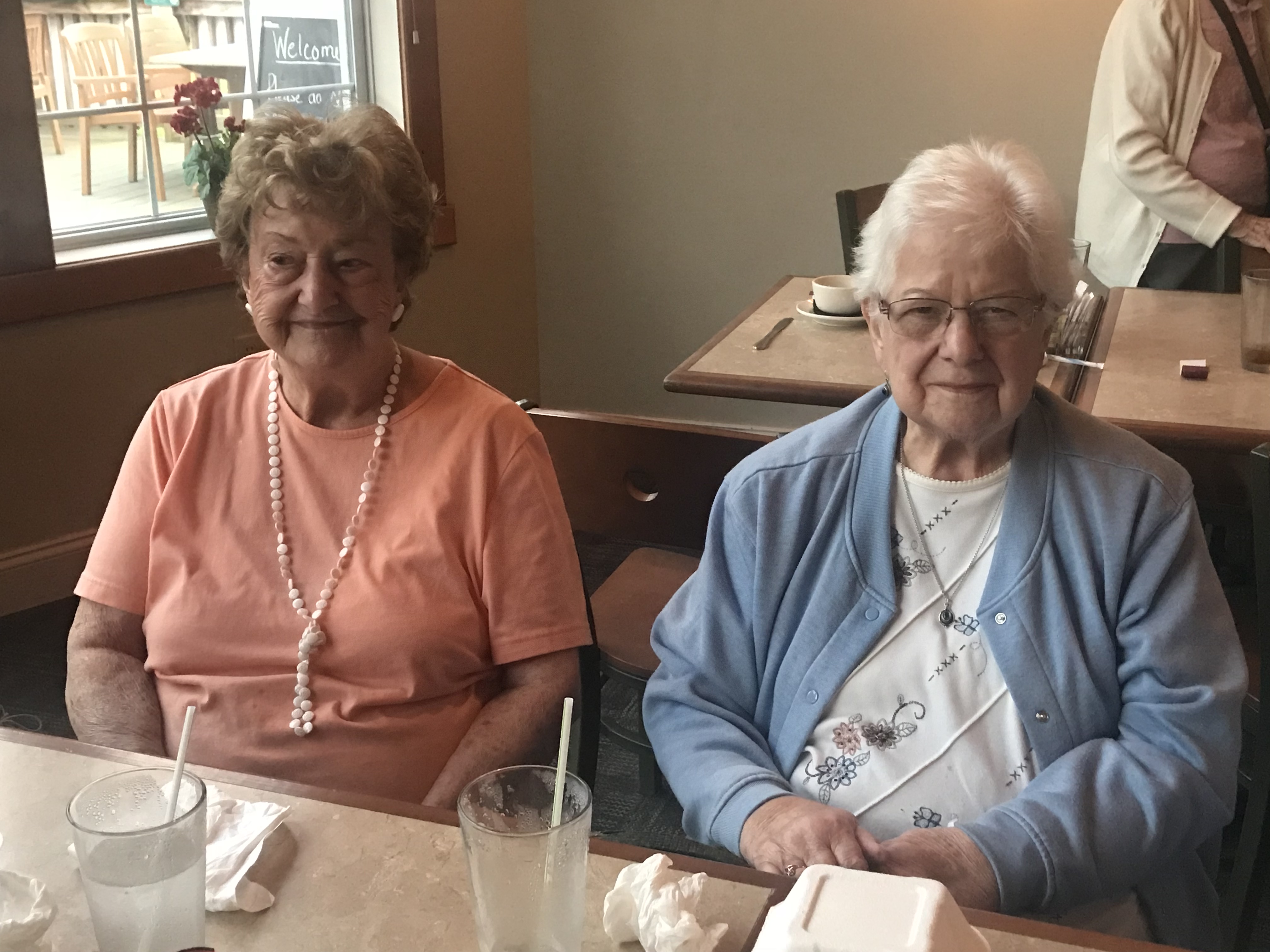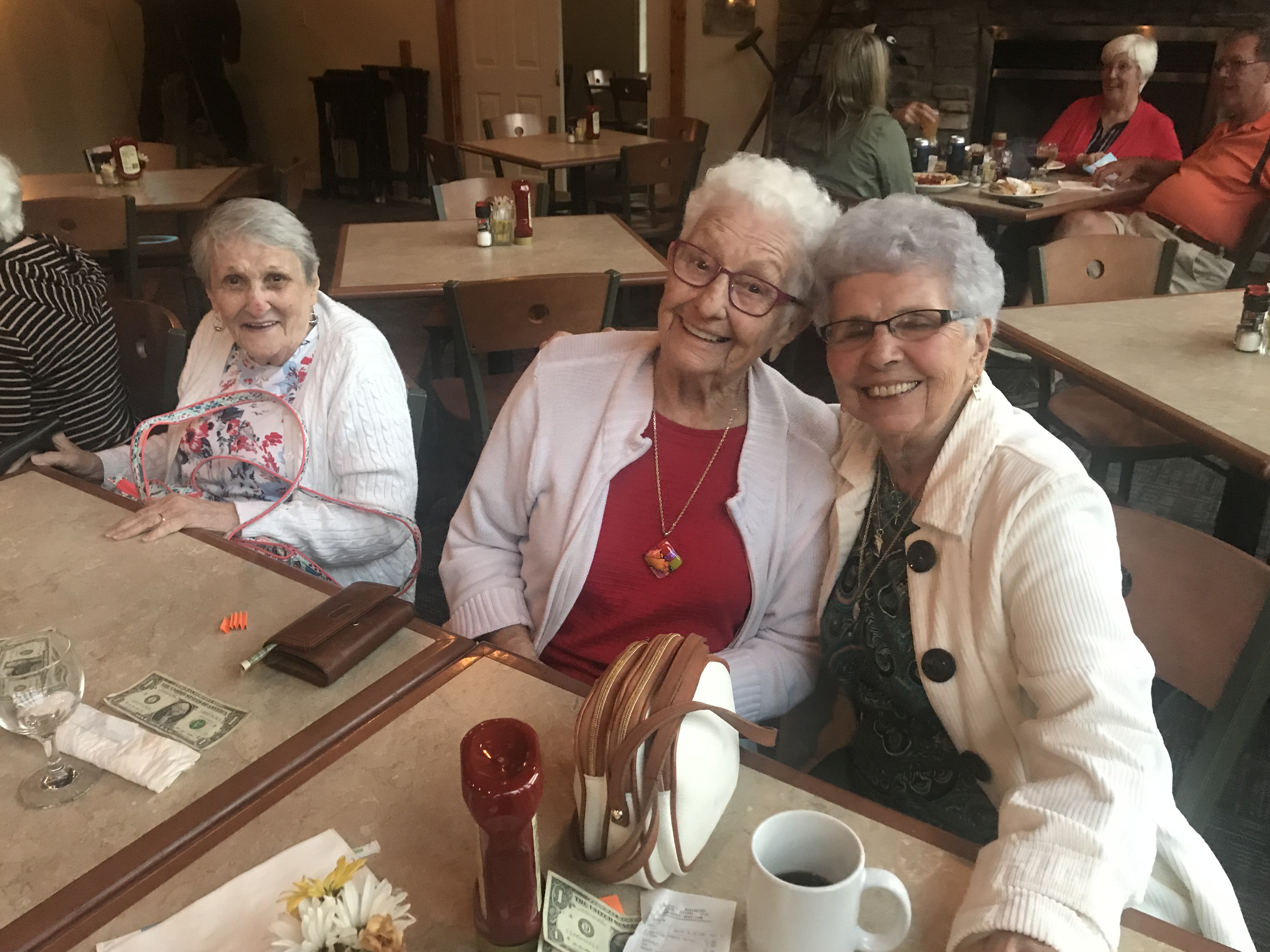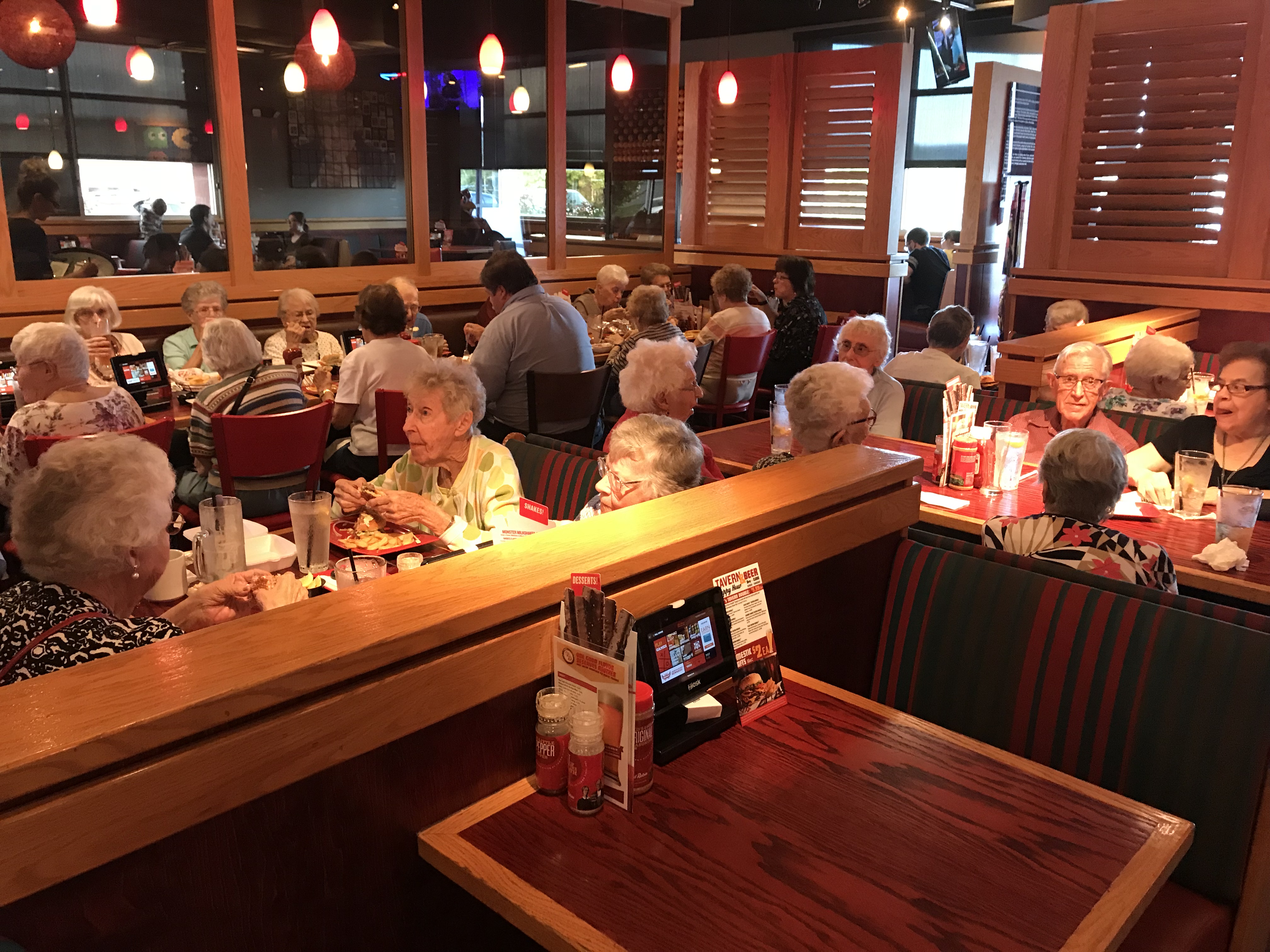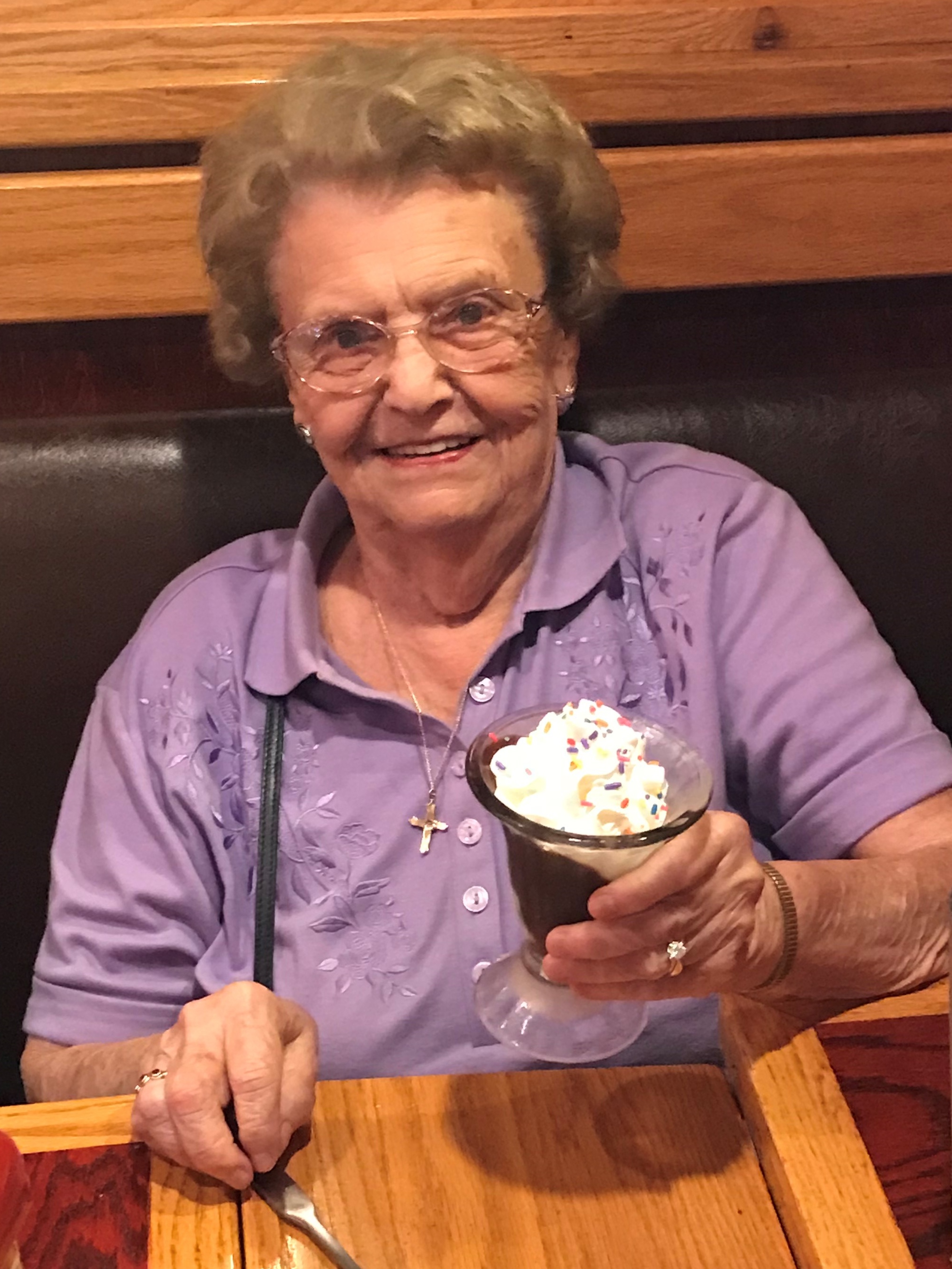 Details
For three days in September the Williamsport Home and Apartment Residents were hosted by the O'Conner family to fish and picnic at their beautiful pond and pavilion. This has been an annual event started by the Stubler family several years ago. When the Stublers sold the property we were afraid our fishing trips would end. However, the O'Conners have been so kind and generous to continue the tradition.
Packing up residents, picnic lunches, fishing supplies, and in some cases medication and nurses to boot is a large undertaking but everyone enjoys these outings, residents and staff! This year the weather was strange (as it was all summer) but we managed to get three days in row with decent weather. Lots of fish were caught and released, lots of laughs, good picnic food and just enjoying being out in the fresh air and enjoying the beauty of nature.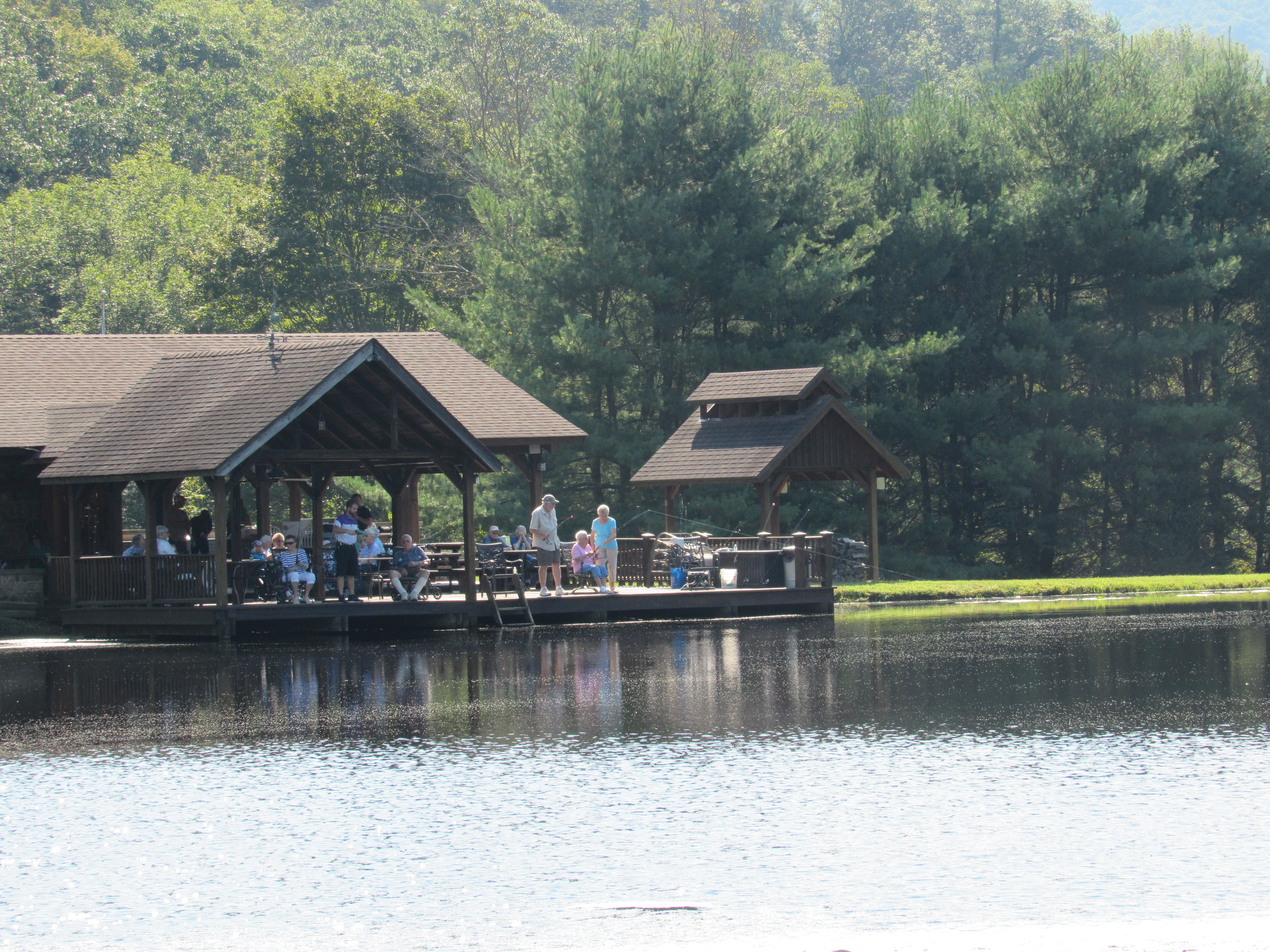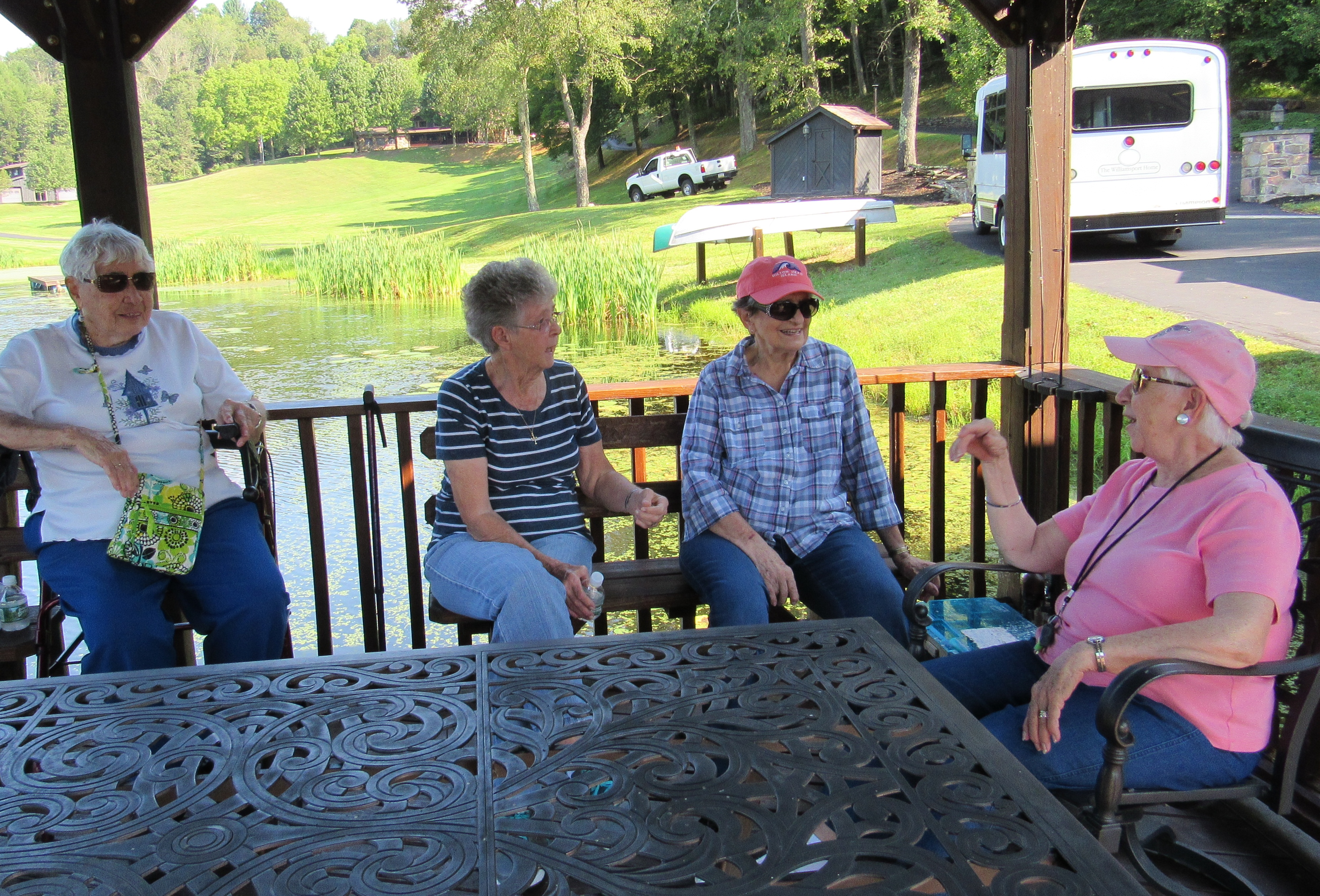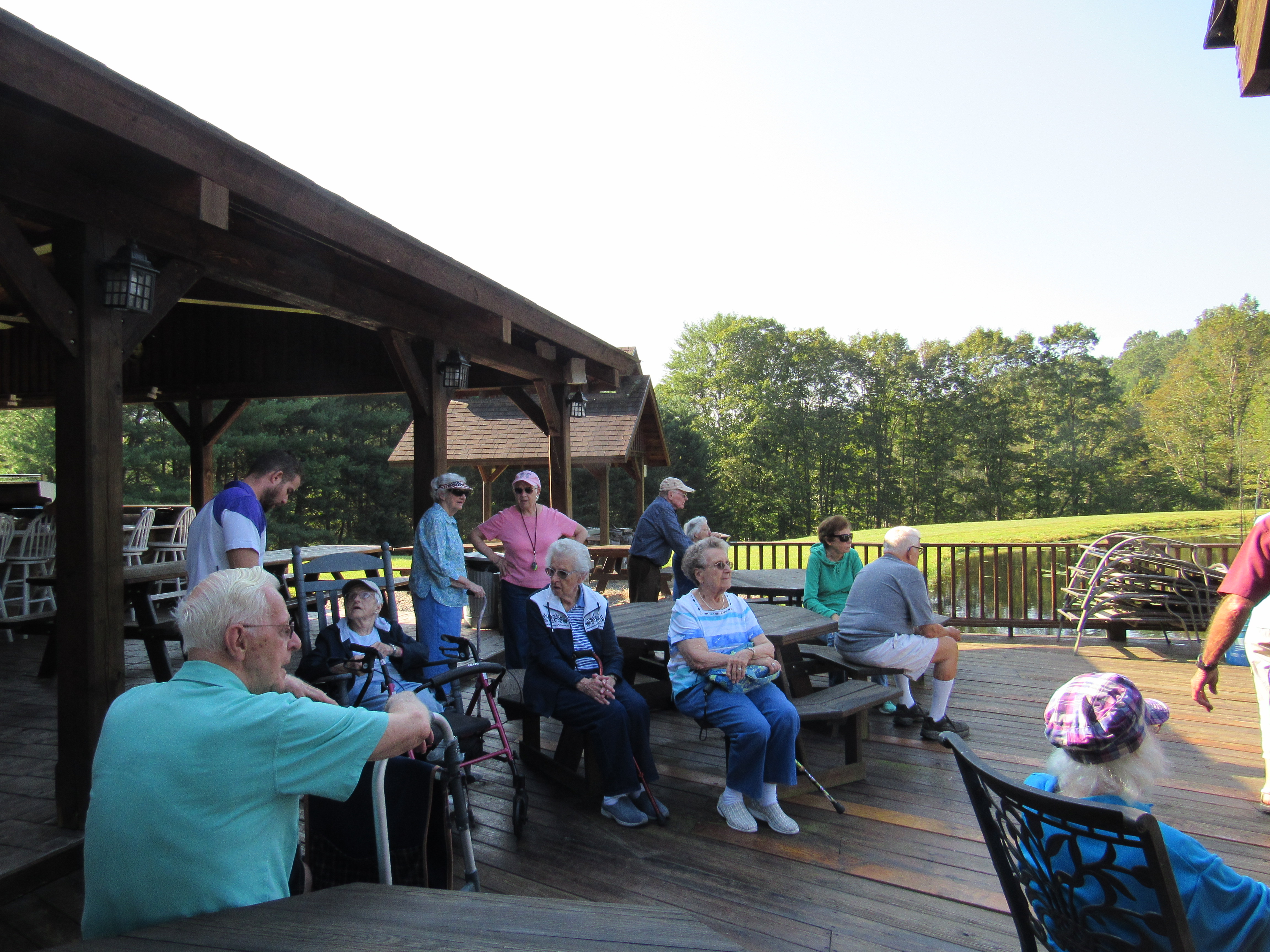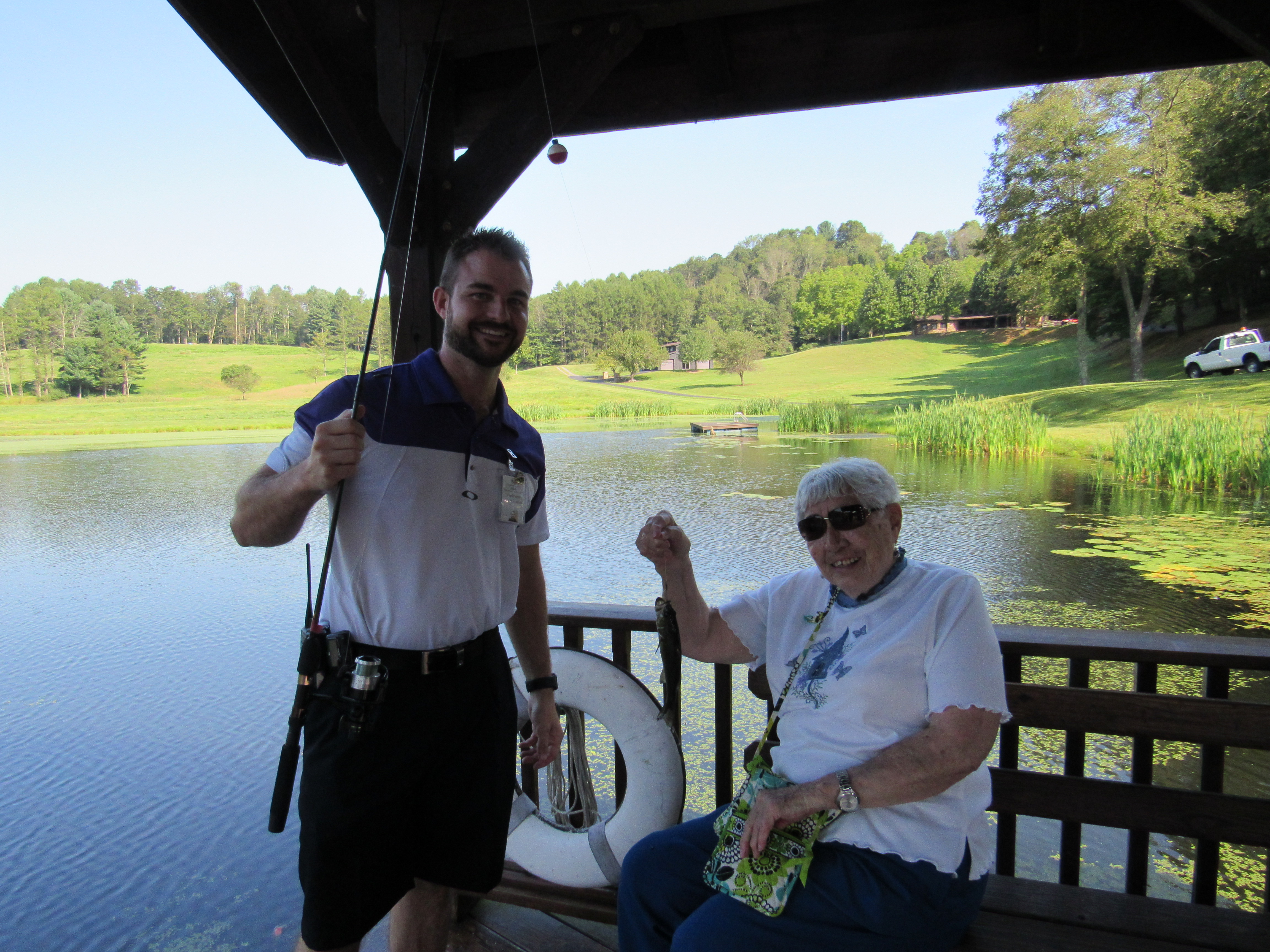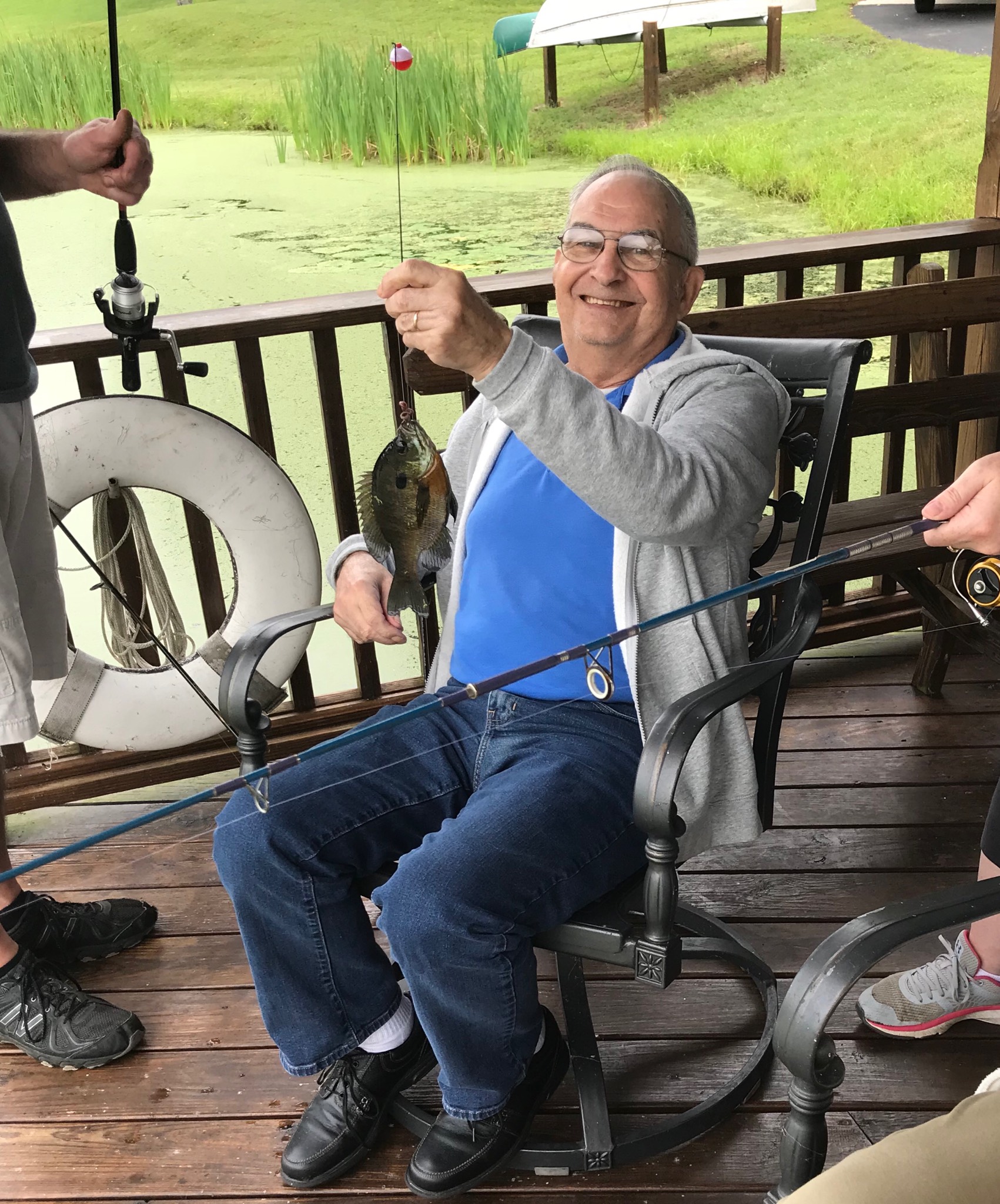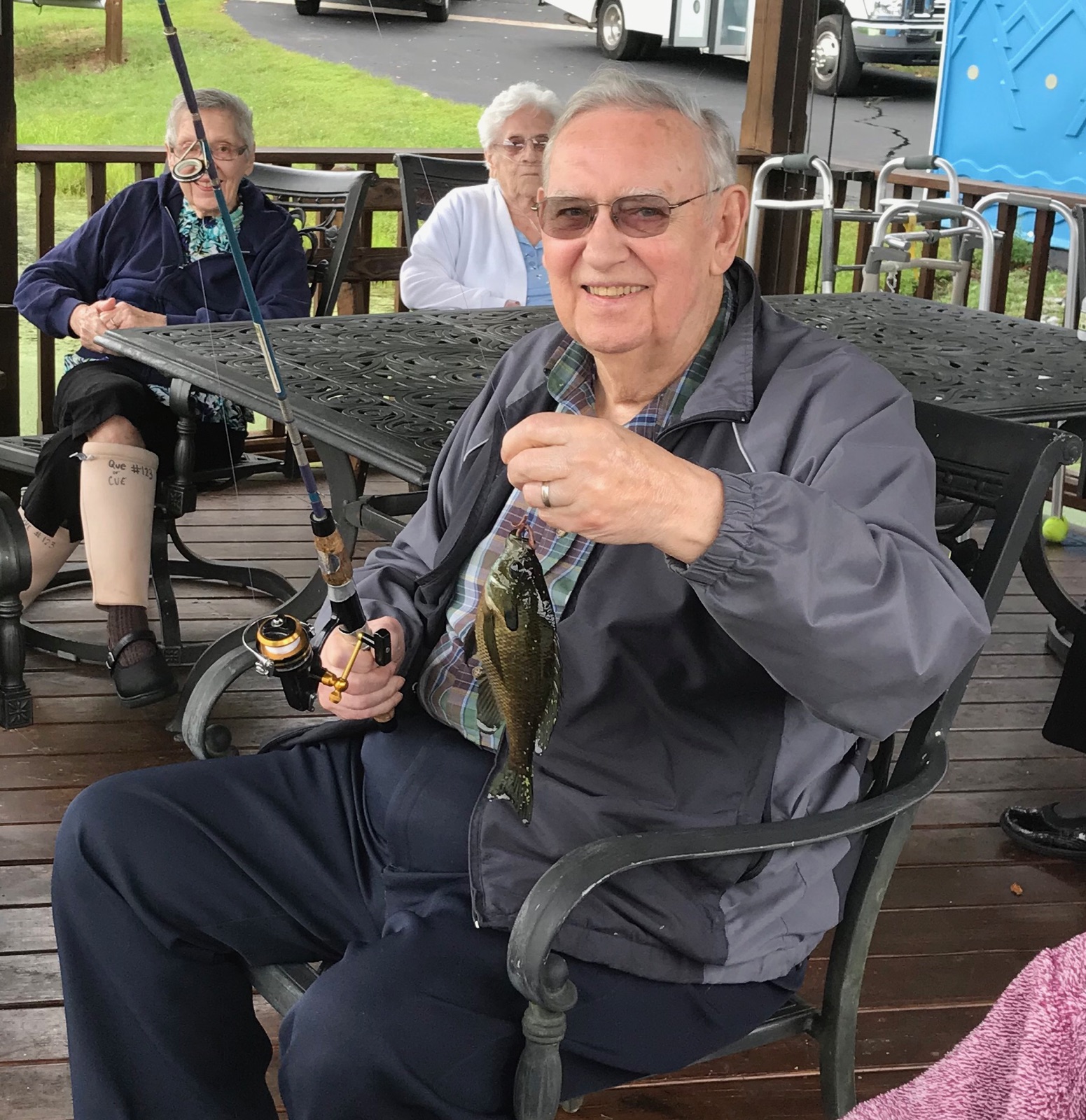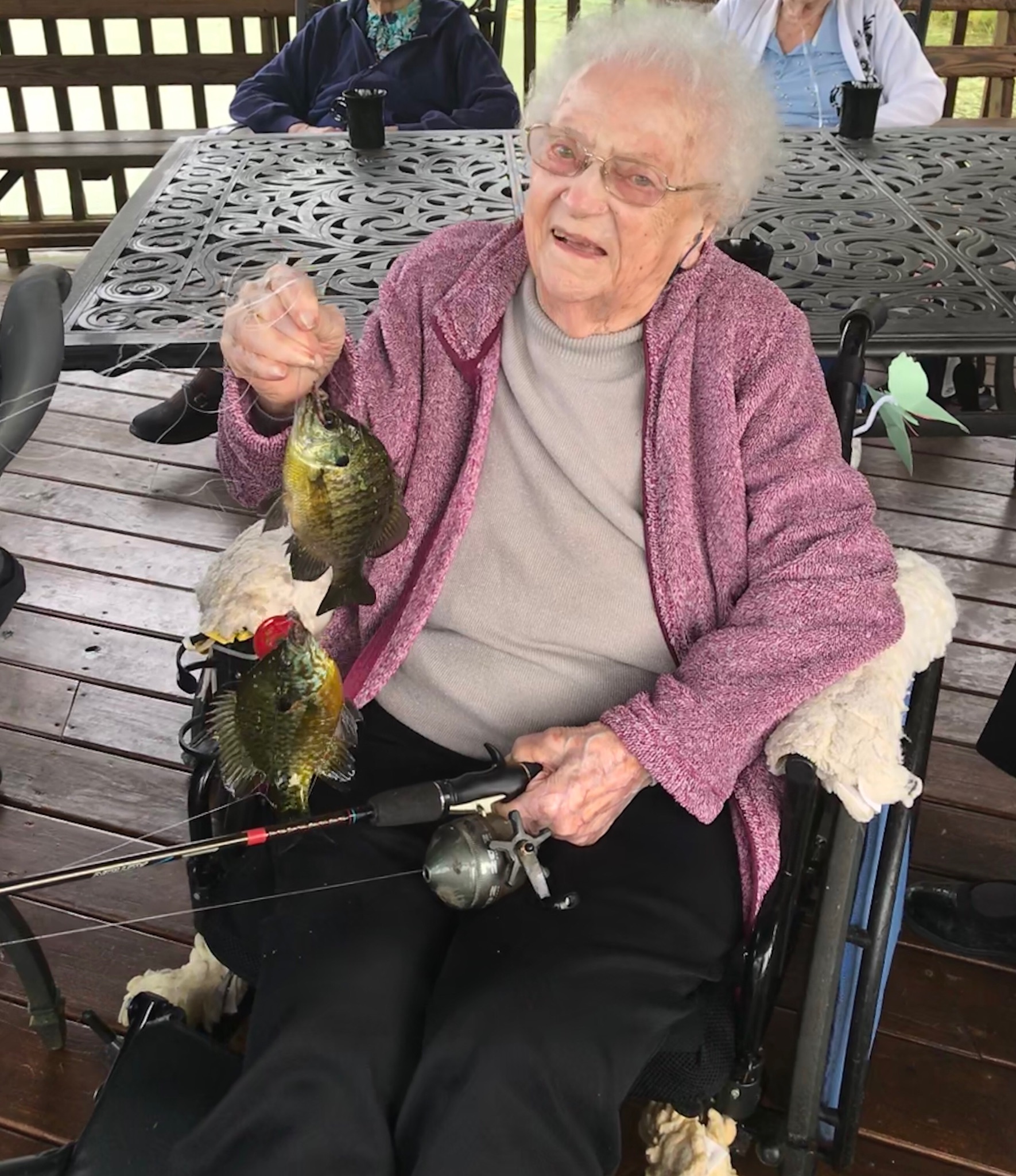 Details
The Williamsport Home and Apartments were happy to participate in the Senior Expo sponsored by Senator Gene Yaw and Representative Garth Everett. It was an opportunity for seniors to meet with providers of senior services. Mike Ciccarelli, Kim Haller and Dolores Johnson enjoyed meeting hundreds of Lycoming county residents and introducing them to what The Williamsport Home and Apartments has to offer. Jean Ringle, our Skilled Nursing Dietary Manager, put together a beautiful door prize basket and we had some gifts for everyone's "goodie bags".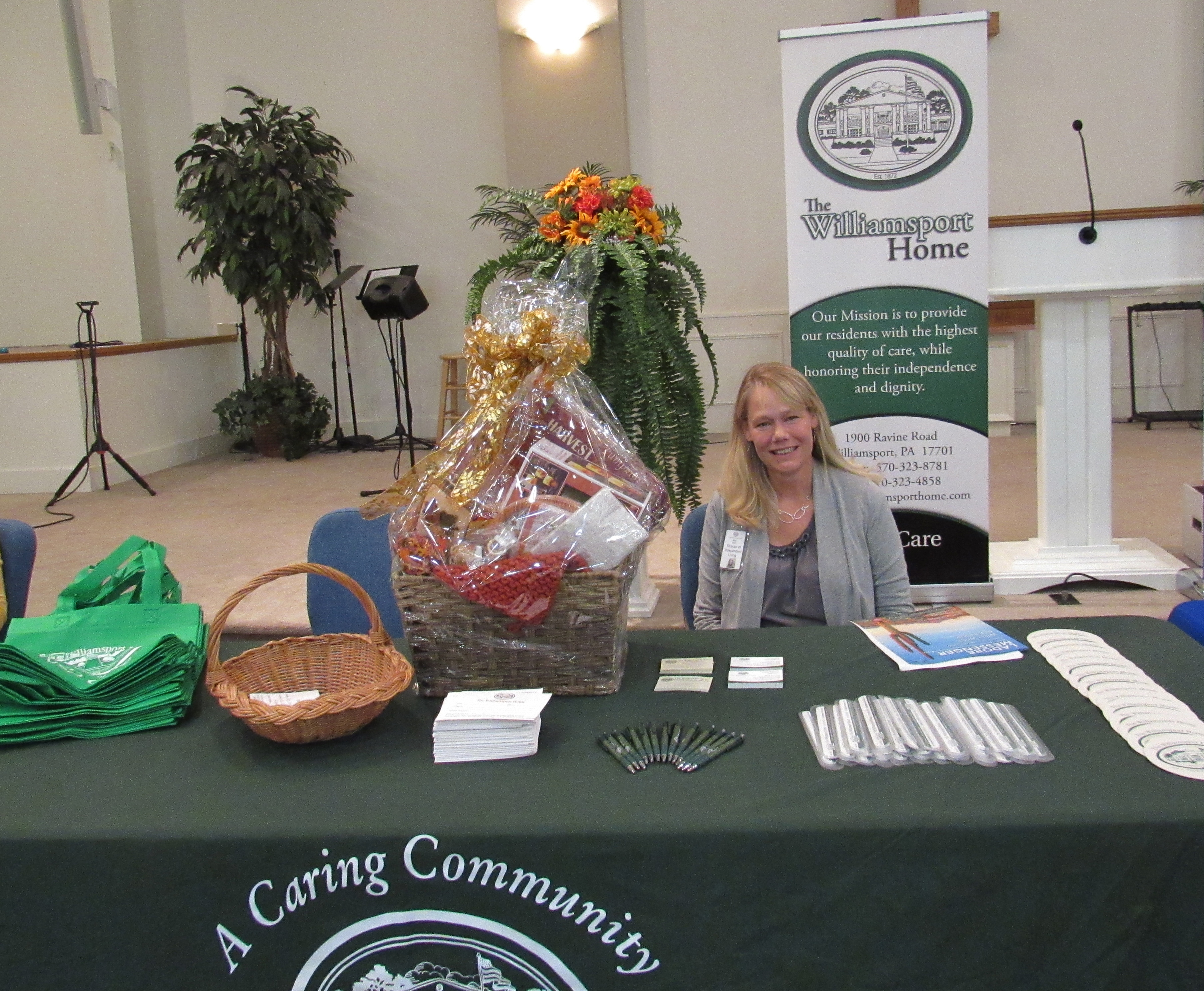 Details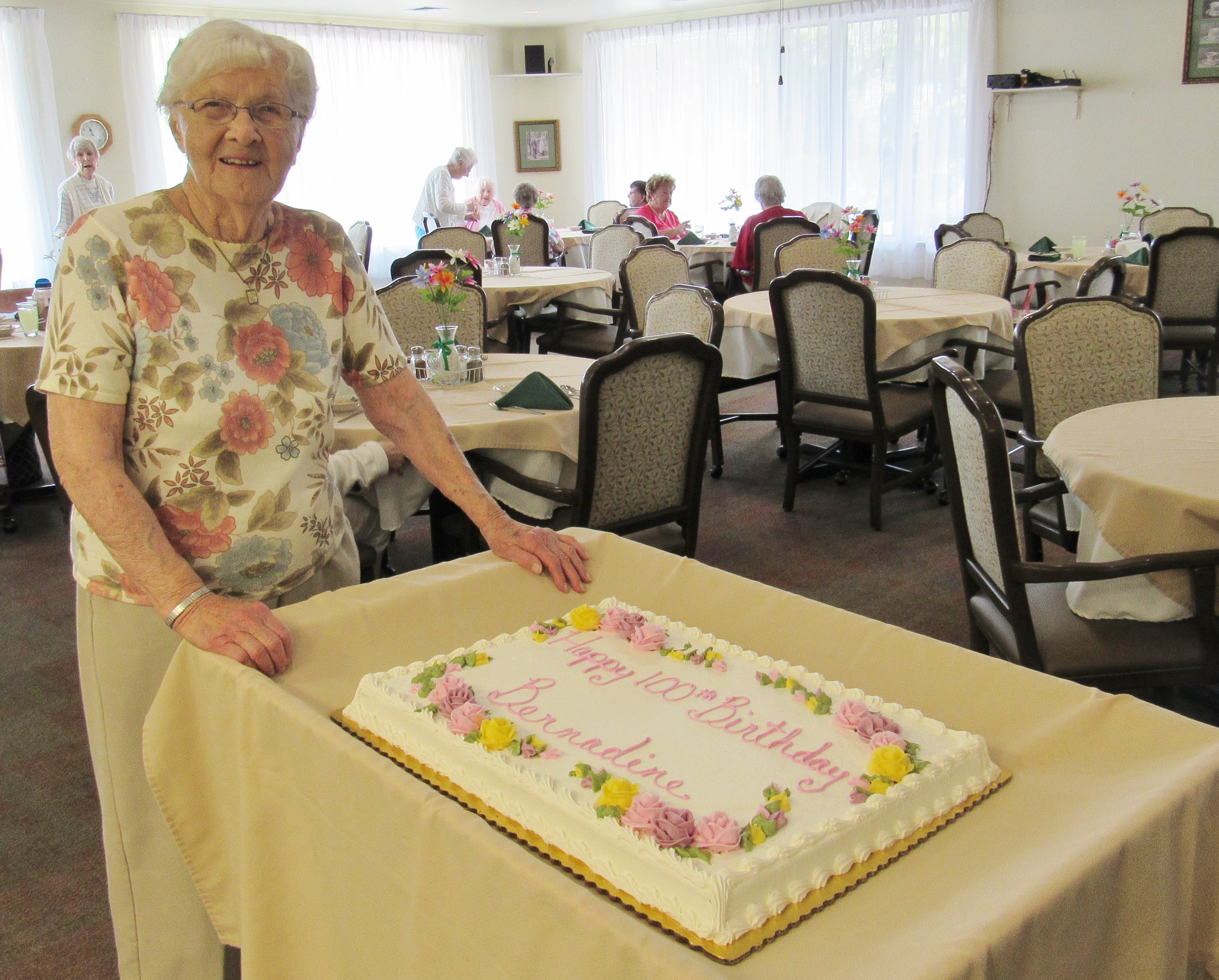 Happy 100th Birthday to Independent Living
Apartment Resident Bernadine Lutz!
Details
The Residents of The Williamsport Home Apartments know how to have a good time even if the weather is crazy! Tuesday August 28th we had scheduled an outdoor concert on our "green" but it was so hot we had to move it indoors at the last minute. But even with that, everyone enjoyed the root beer floats and the show put on by The Hunter Family. We all enjoyed singing along with the great tunes of the 1950's, there was some dancing, lots of foot tapping and clapping! Thank you so much to The Hunter Family for a great show!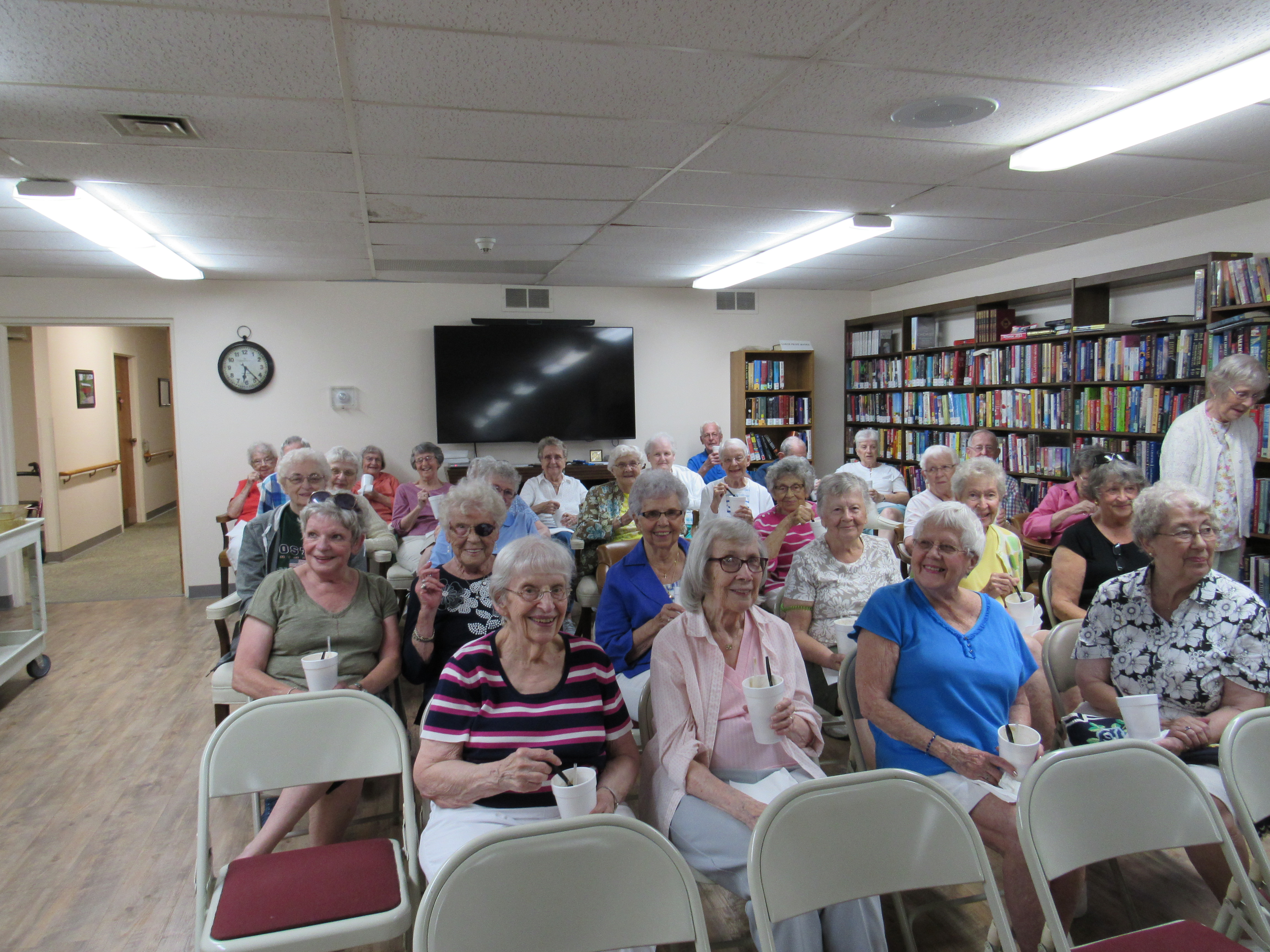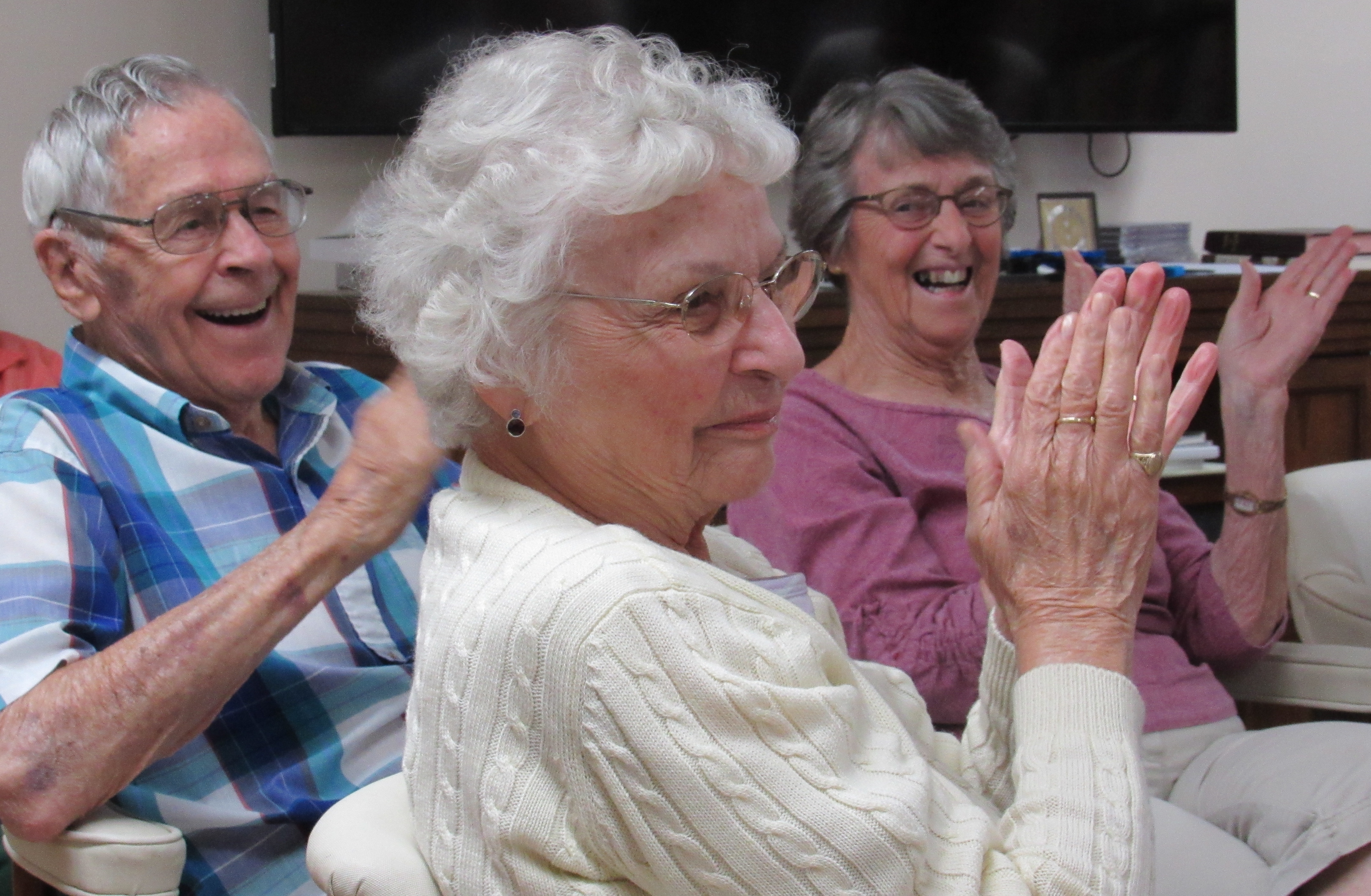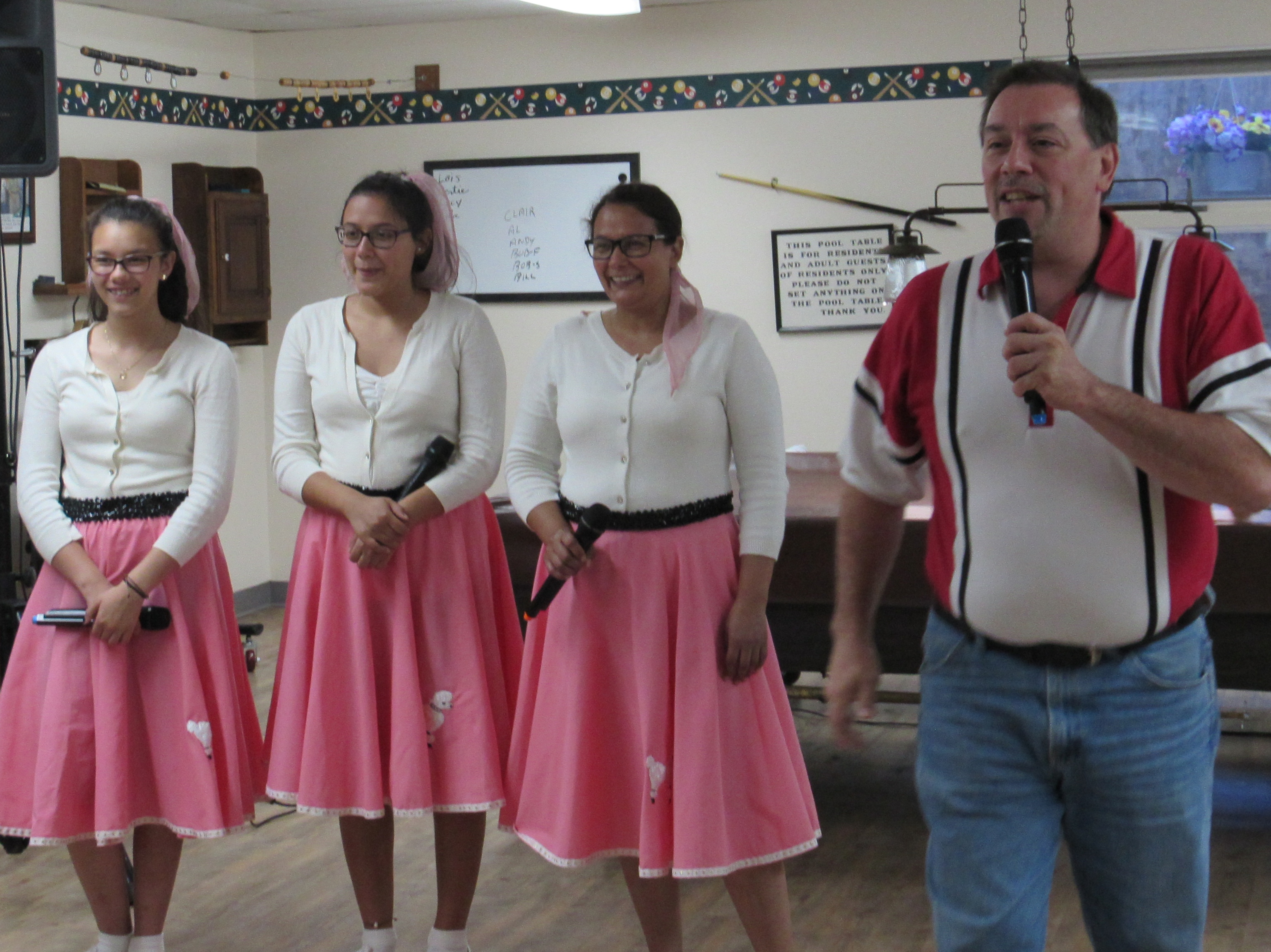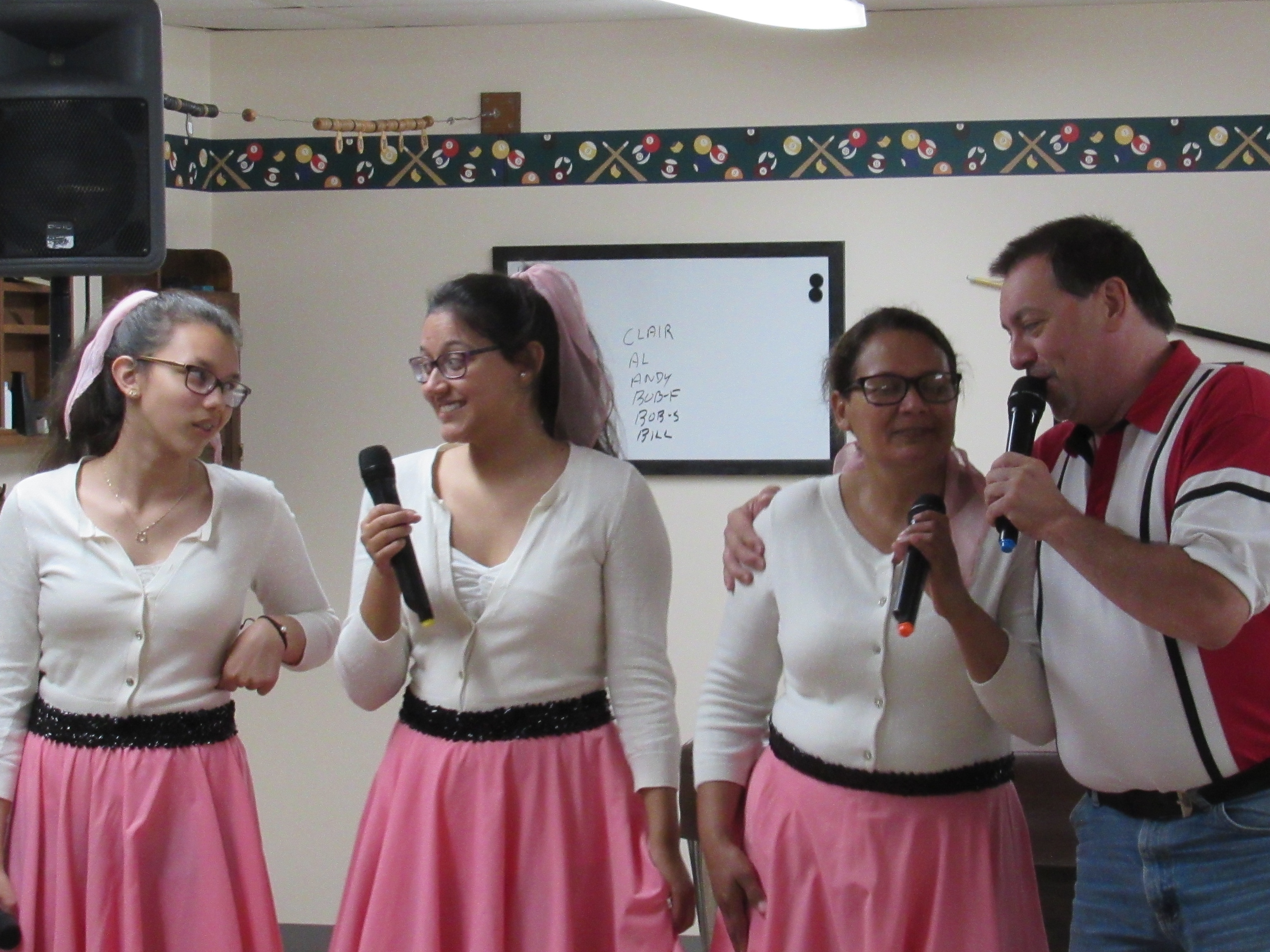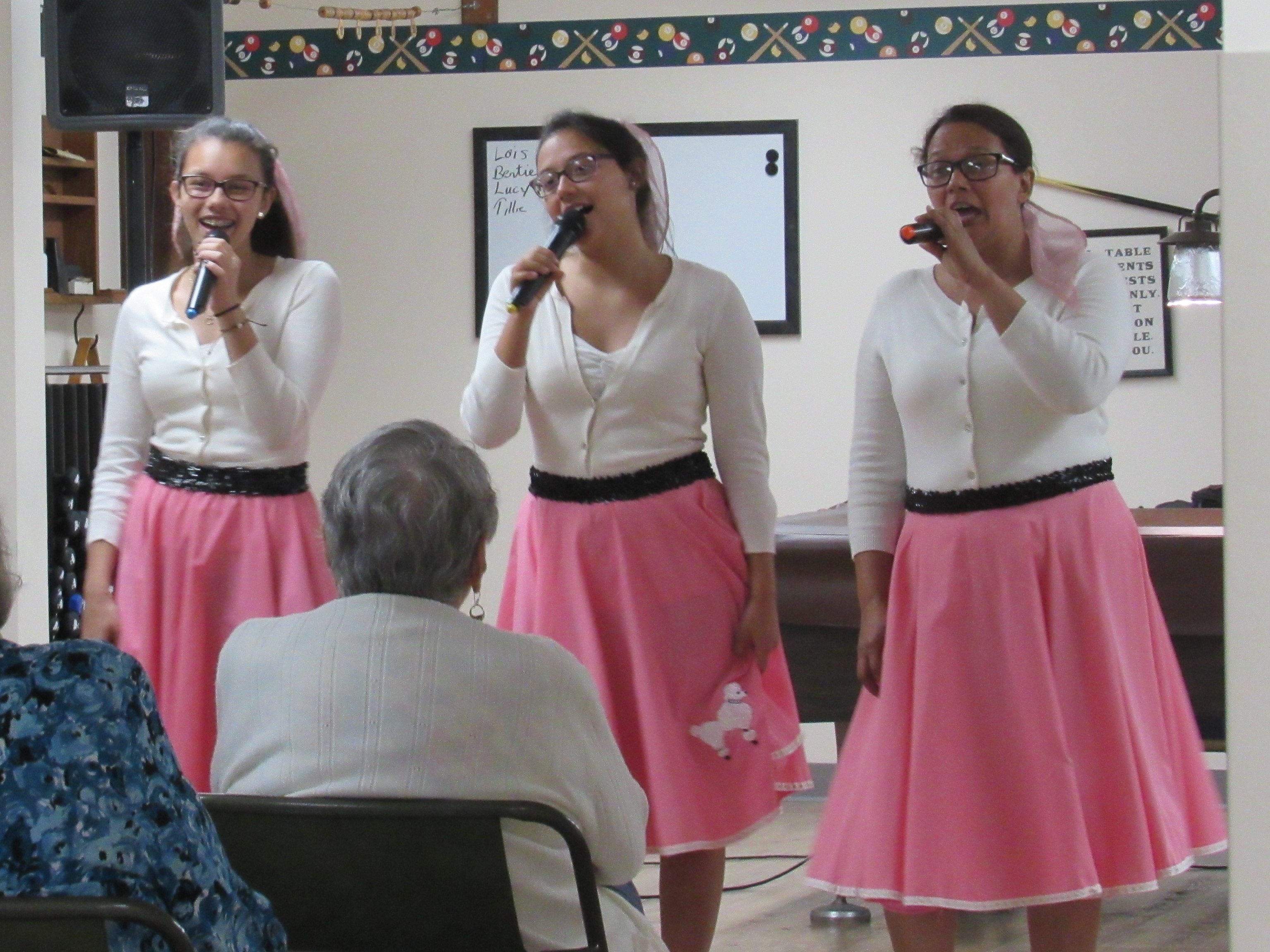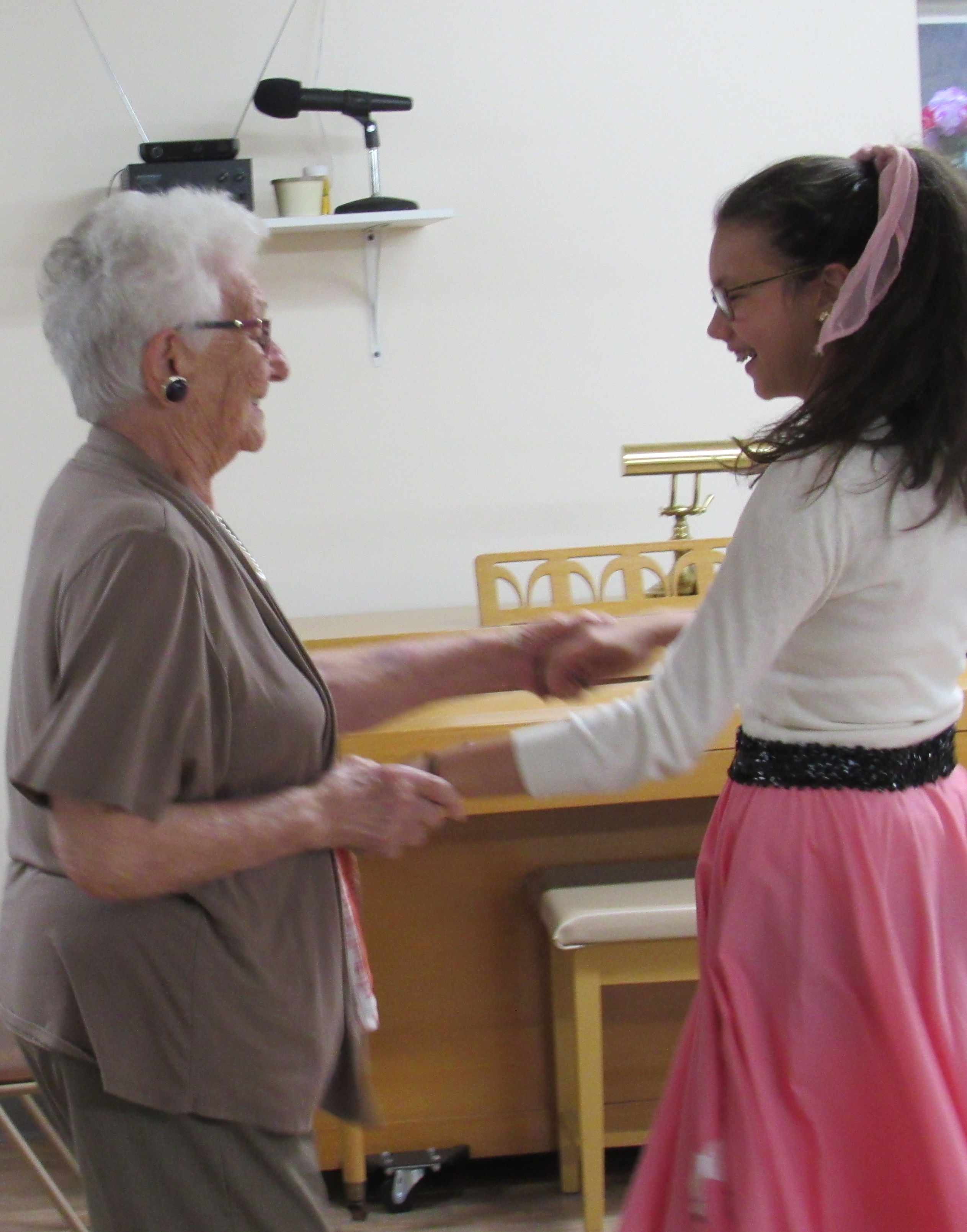 Subcategories
How Can We Help?
Whichever specific health issue you're currently facing, we'll be more than glad to
give you a pre-appointment, free consultation on it!