We are currently experiencing an interruption with our phone and internet systems at our skilled nursing and rehabilitation center. We apologize for the inconvenience and we are working diligently to fix this as soon as possible. Our visiting hours are the same as normal and you can call (570)980-7410 to speak with the RN supervisor if needed. We will continue to update families via One Call, our website, and Facebook.
Details
On Wednesday May 30th The Williamsport Home Apartment Residents took a bus trip to Lancaster. The trip included the Sight and Sound Presentation "Jesus" and lunch at Hershey Farms. We left at 7:00 AM and enjoyed a full day, returning at 6:30 PM! Our Bus was comfortable the Show was unforgetable (and very moving) and our lunch was delicious! We had an interesting surprise when Resident June Eck began looking at the program. There was a picture of her granddaughter! She is an artist and works on the beautiful sets for the show!
Great job to the Travel Committee, Kim Haller the Director of Independent Living and Bob Lamey, Executive Chef for planning and executing a fabulous trip!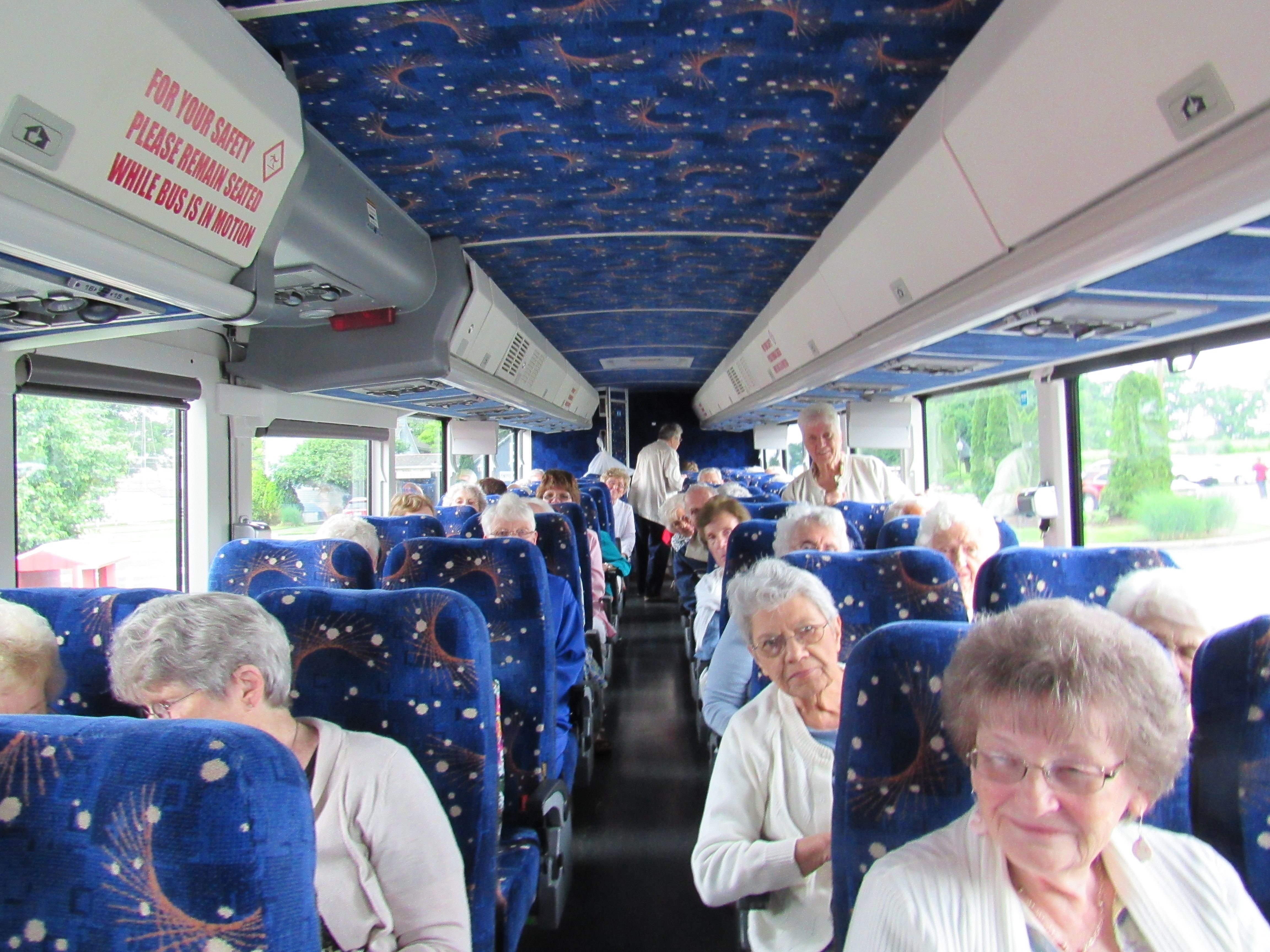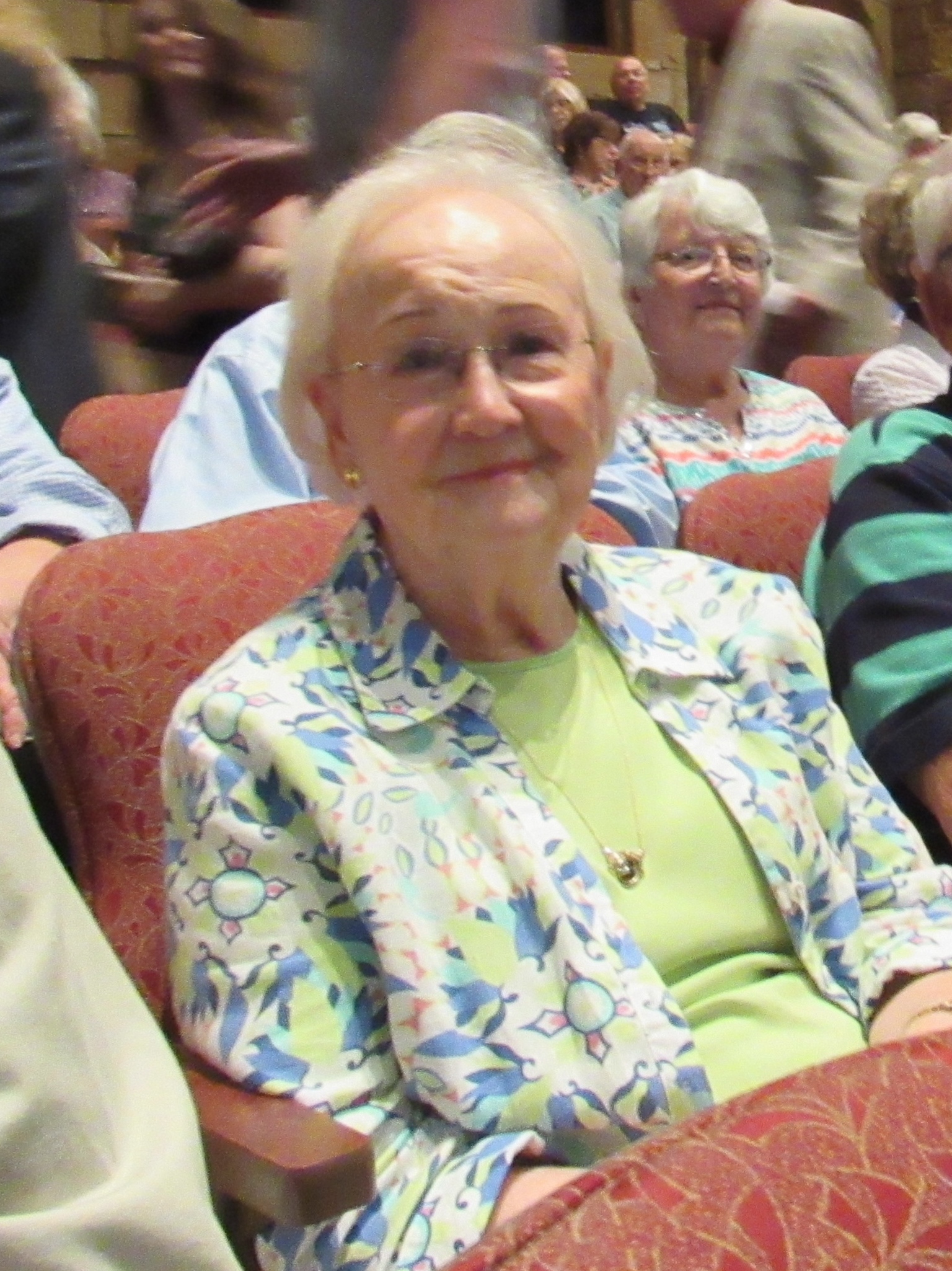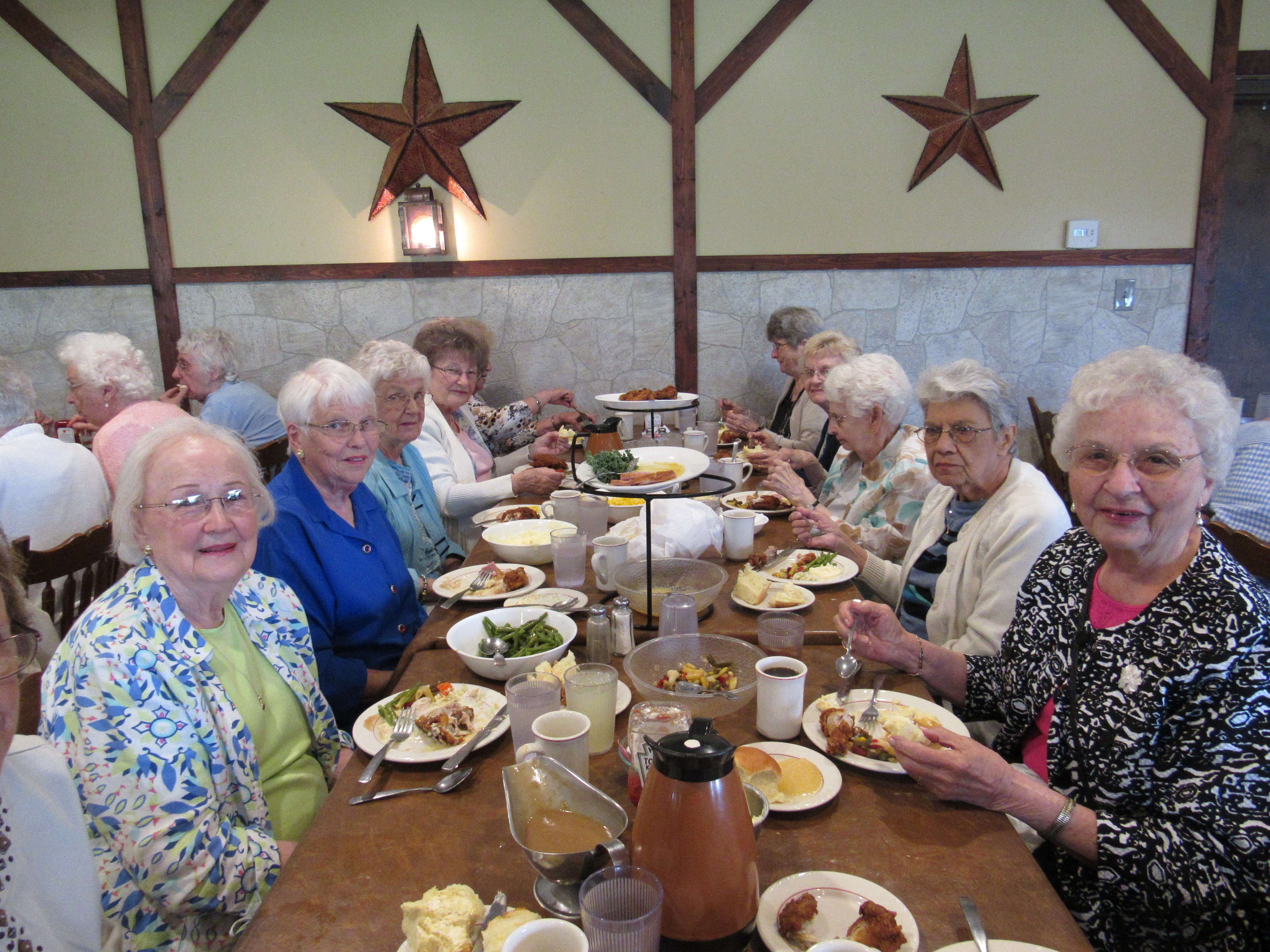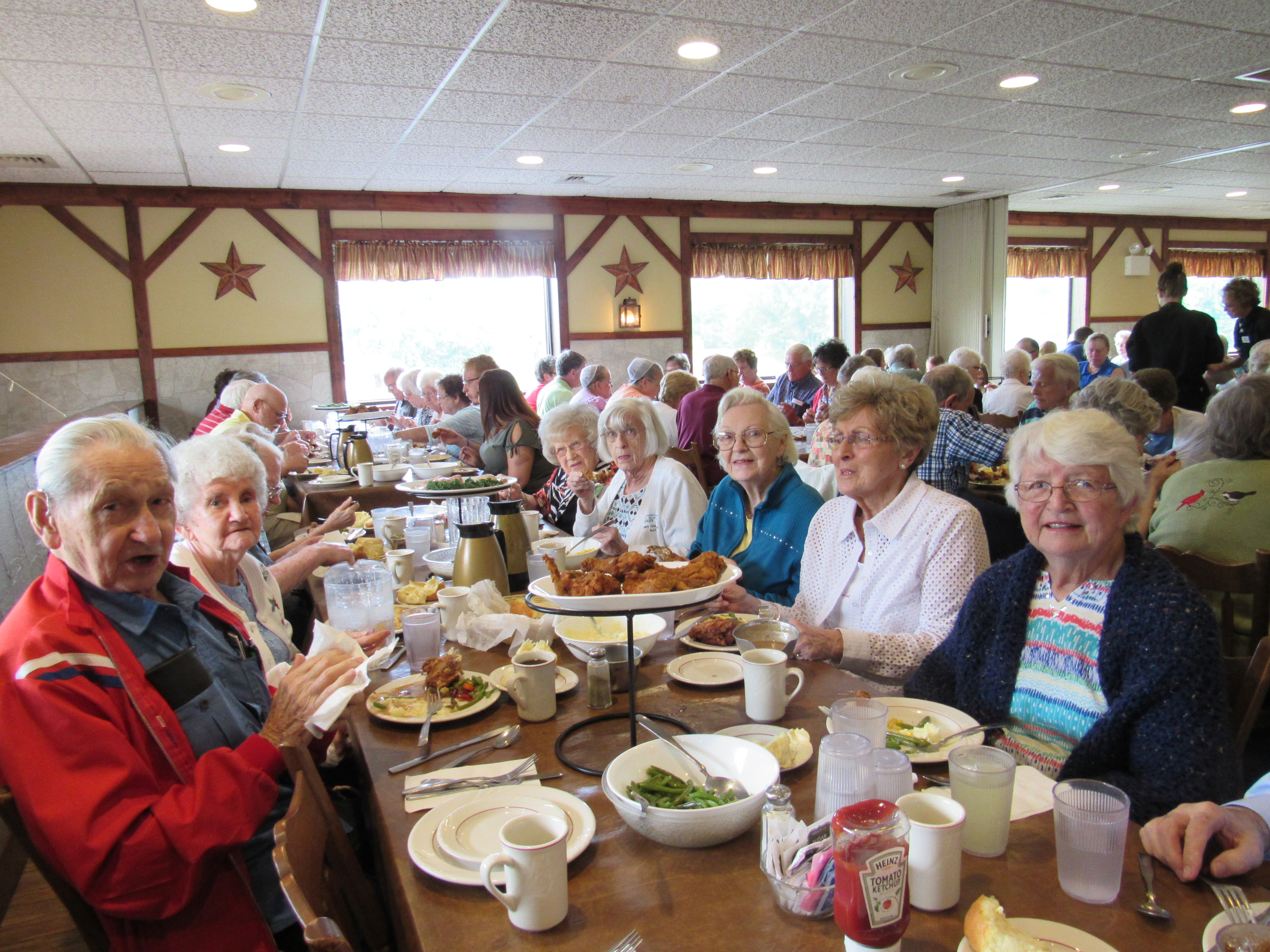 Details
Spring is lovely time of year on our campus. I was greeted this moring with three little gold finches chasing each other around outside my window. I took this picture of a tree swallow watching the world go by from the "doorway" of her home!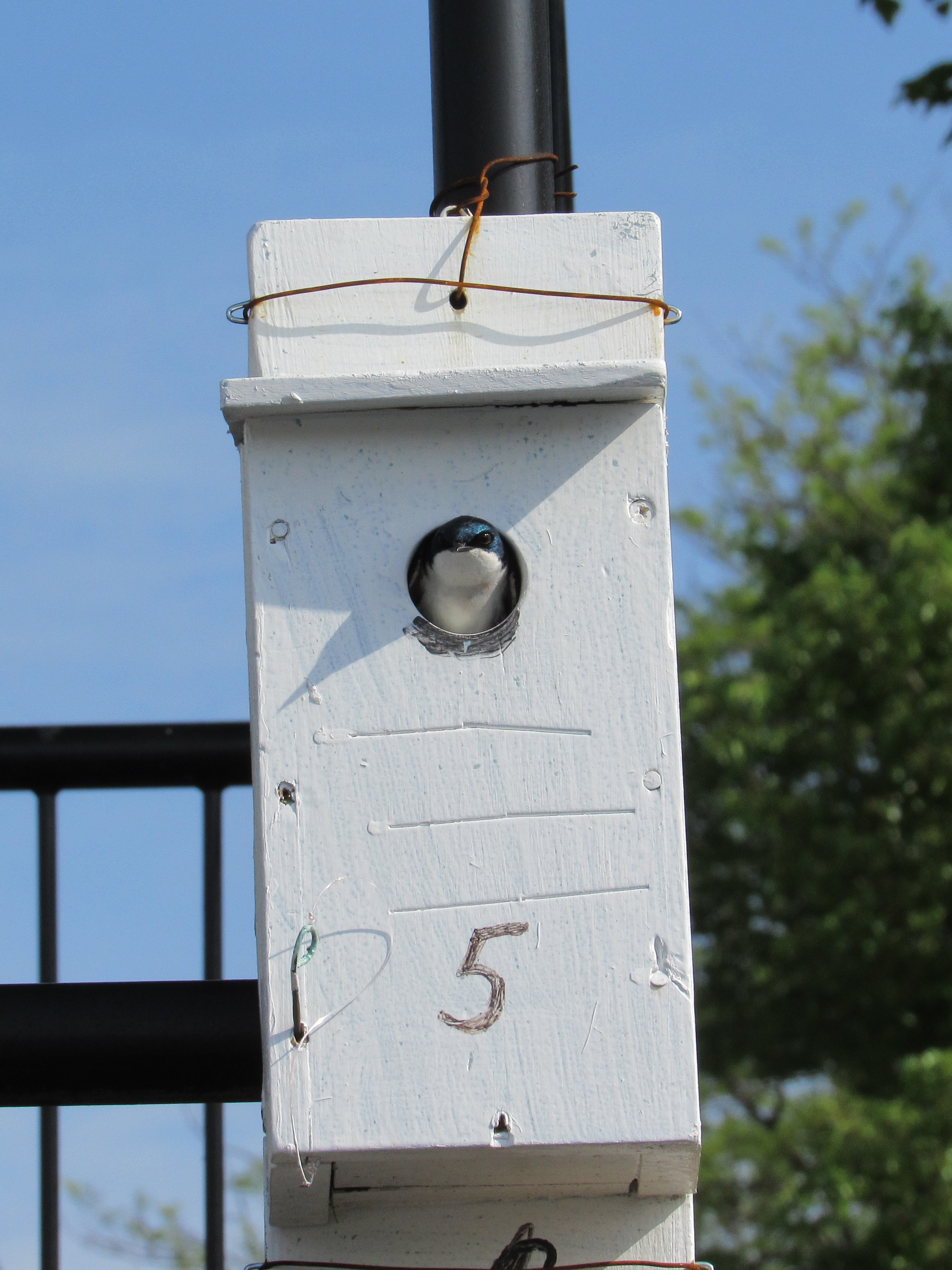 Details
On May 14th The Williamsport Home & Apartments Resident, Al Brown, was honored by the American Legion for being a member for SEVENTY (70) Years! He joined the Legion in 1948. He was presented with his certificate of appreciation at the Apartment Assembly Meeting. Congratulations Al!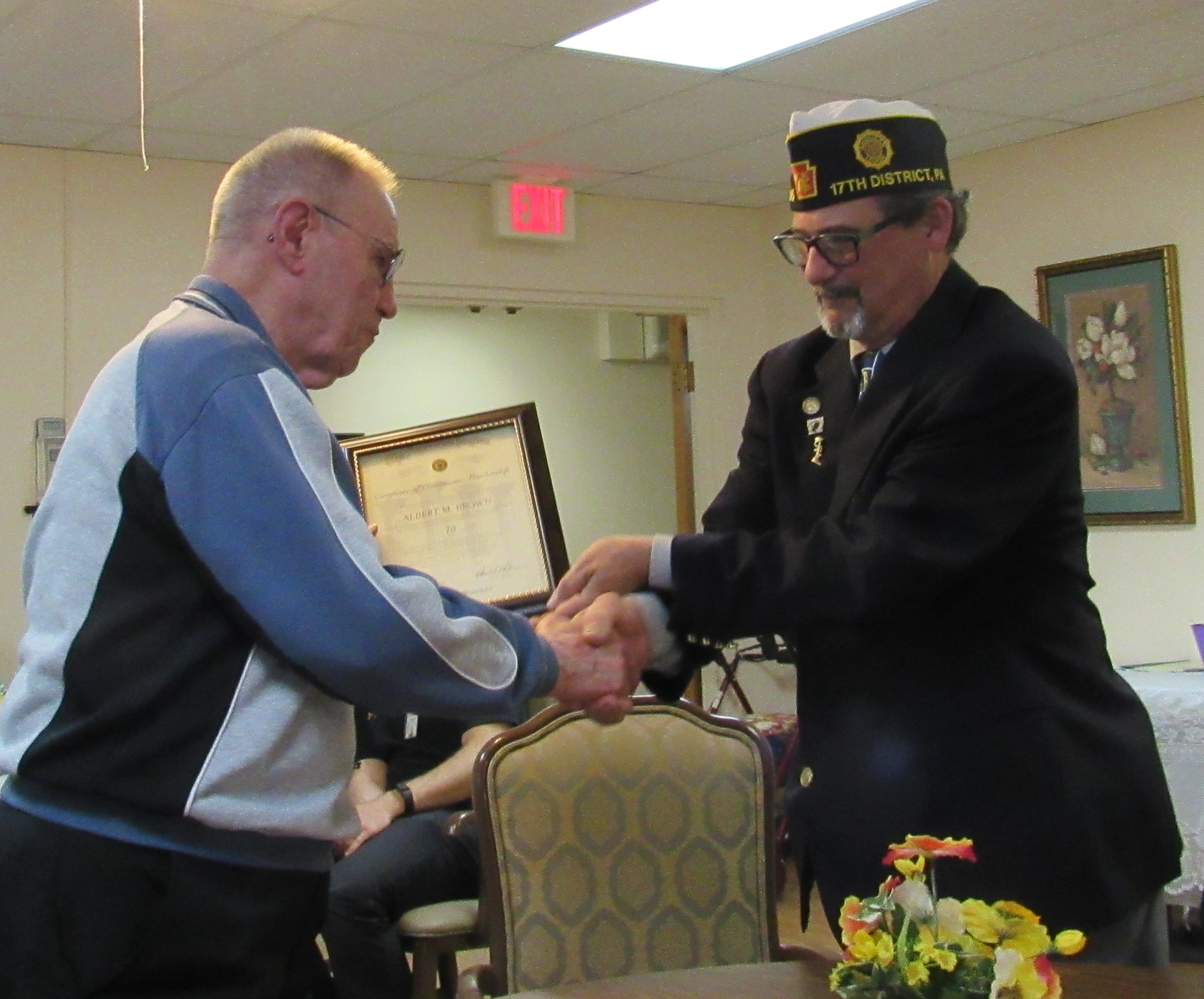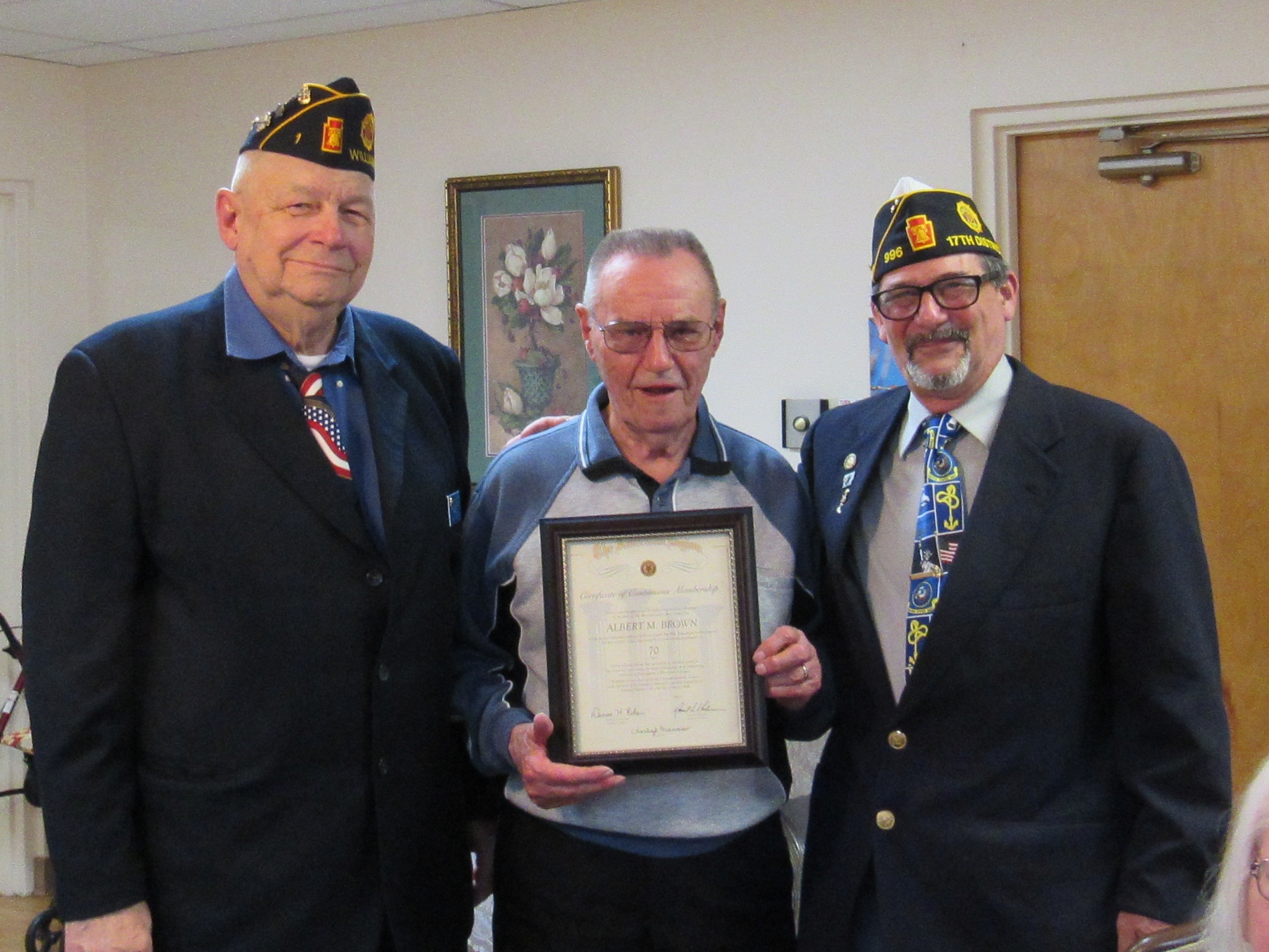 Details
The week of May 13th to 19th was National Nursing Home Week. The theme this year was "Sharing our stories". We had several local companies come in and share the stories of how they got into business and how they grew. The Skilled Nursing Facility Residents enjoyed visits from the CrossCutters, Weis (they got to decorate their own cupcakes!), Aquarius Pools, Giants (a meat and cheese tasting!), Sander's and Echo Carpets. They also had Wine and Design come so a group could paint. Add in special snacks, and entertainment by Carl and Opal, Rick and Harv, and Alice Abbott, they had a great week!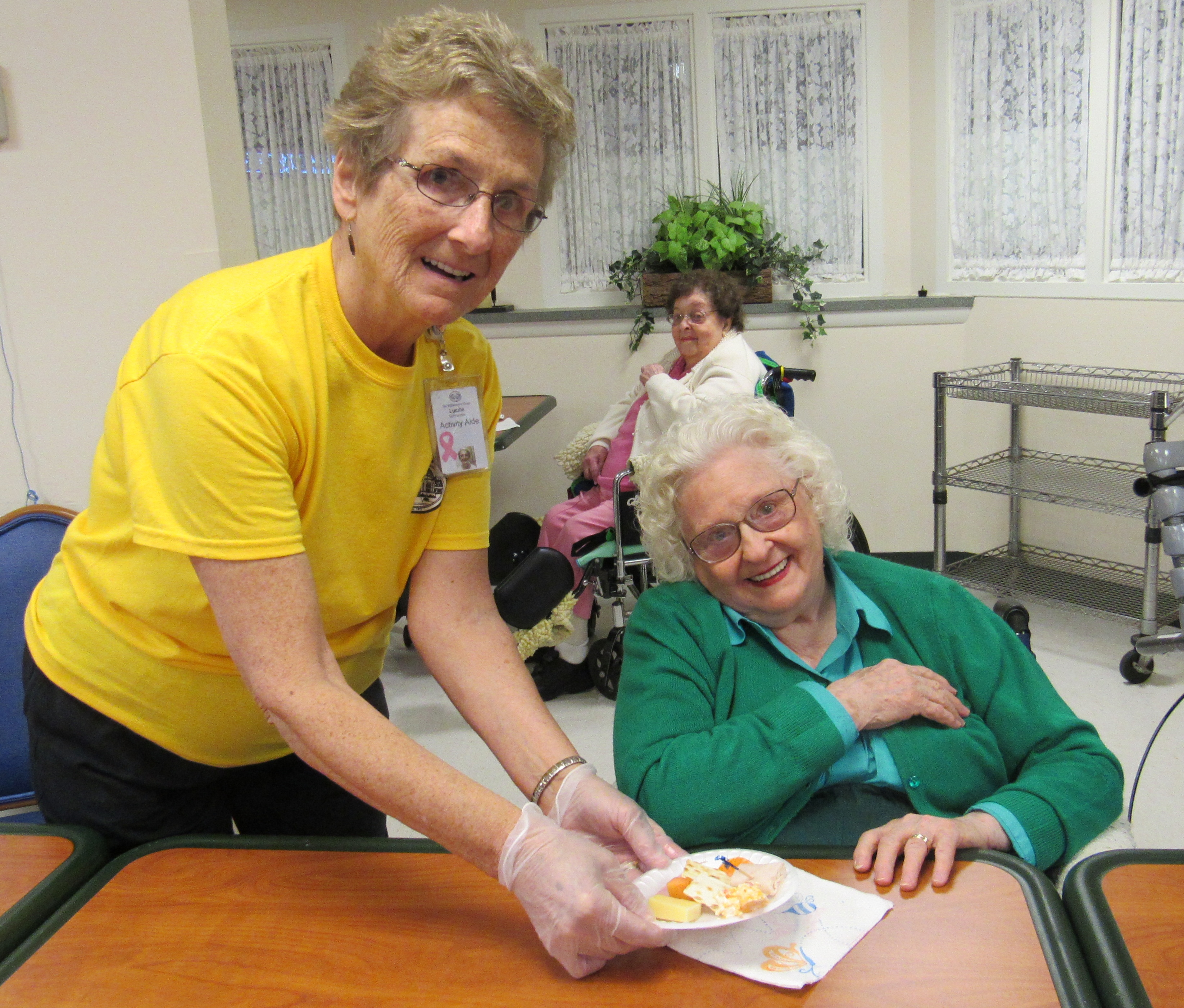 Details
The men have always enjoyed the pool tables in the apartments but recently we have a group of ladies that get togeether to shoot some friendly pool! Some of them have been shooting pool for years, others have just taken it up since moving into the apartments. Either way it is a good way to pass time on a rainy morning. Won't be long it will be time for shuffle board and bocci tournaments!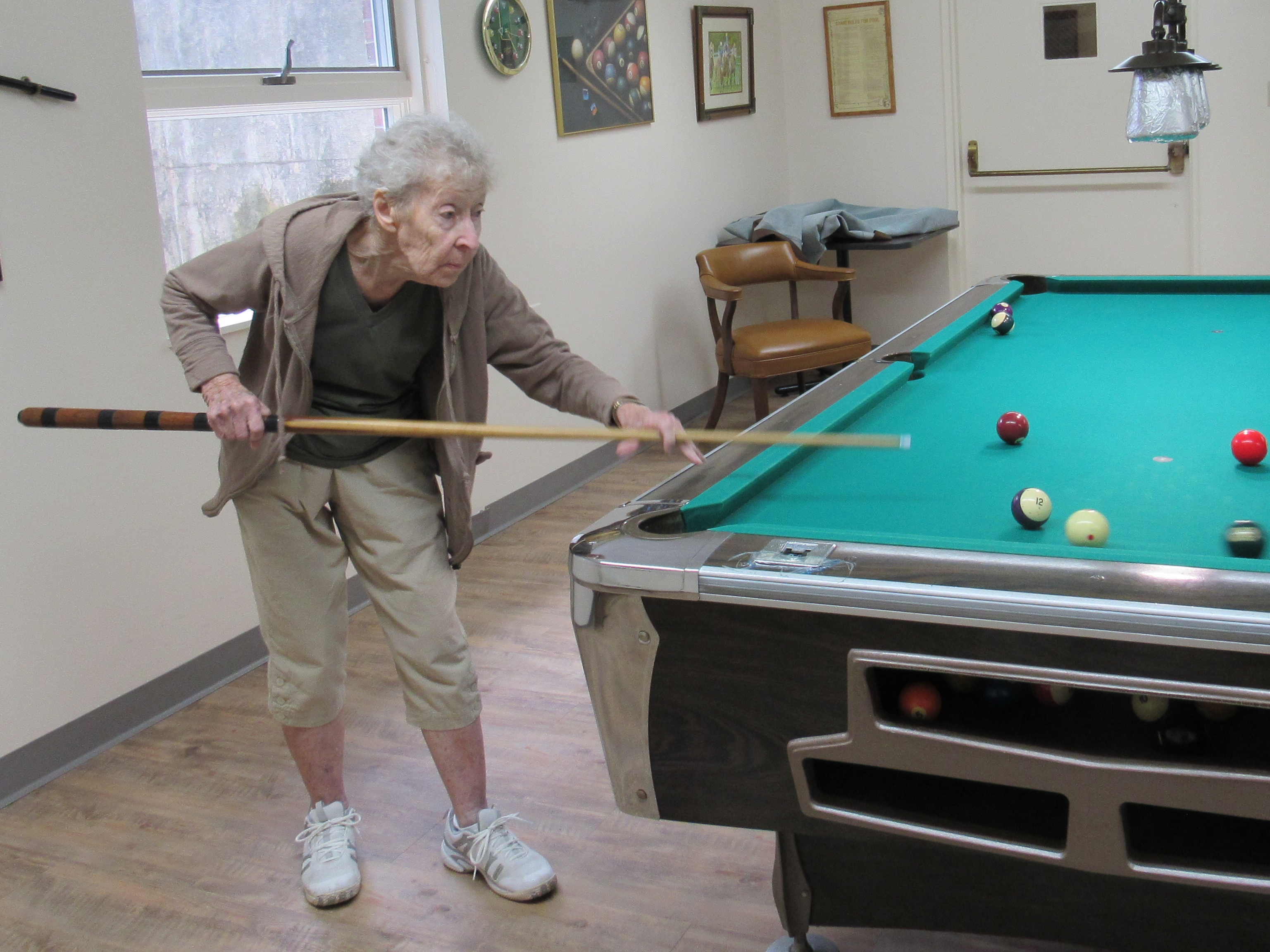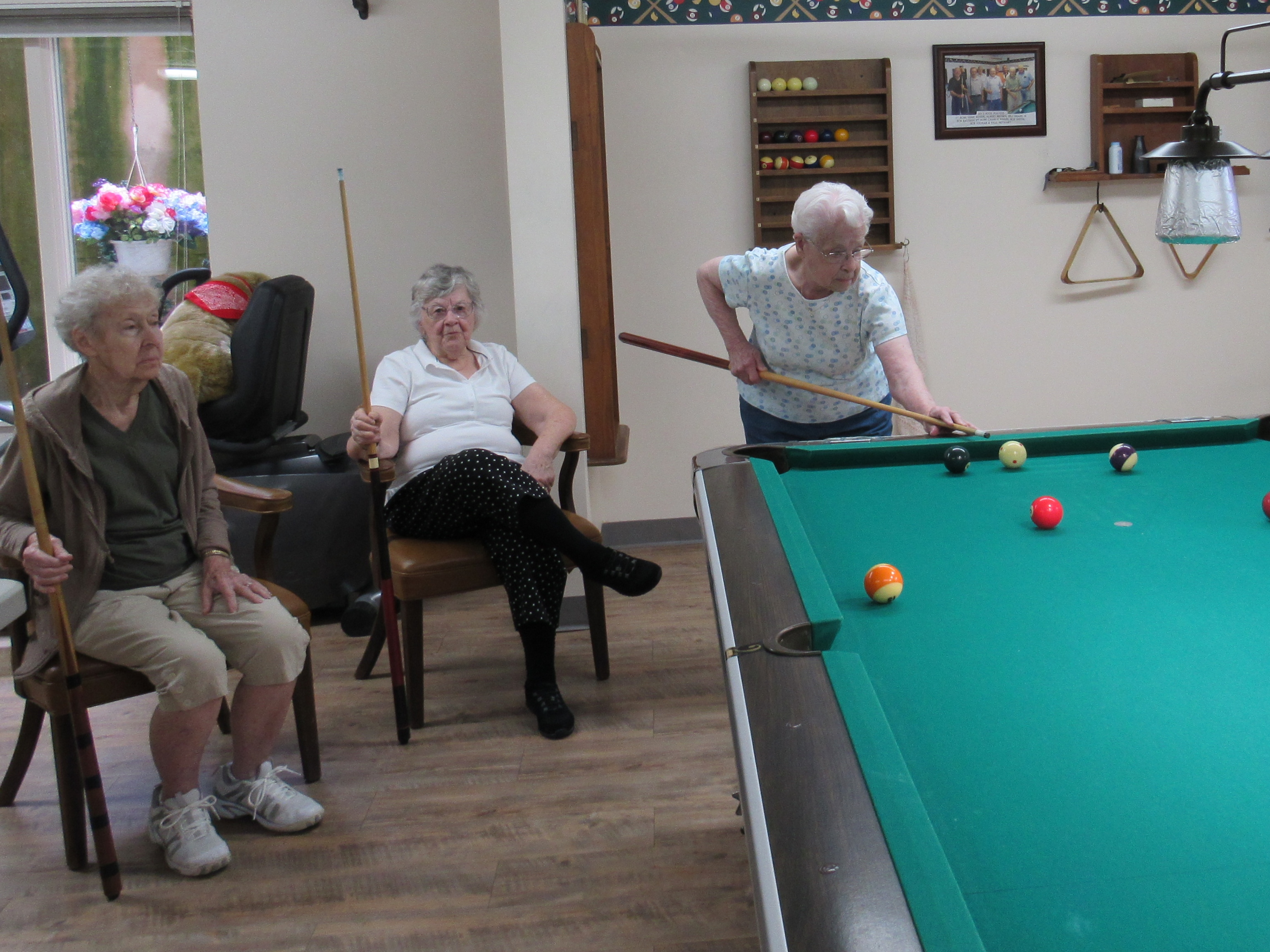 Details
May is National Senior Living Month and this week is National Nursing Home Week. We have many events scheduled all week to thank and honor our staff. We are also celebrating with our residents. Each year we recognize staff for employment milestones such as 2 years, 5, 10, 20, 30 etc. This year we are honoring Pam Reifsnyder for her 35 YEARS of service to The Williamsport Home & Apartments and our Residents. Apartment Resident Shirley Hill is on the left and Pam is on the right. We thank ALL of the people who make TWH & Apartments the terrific place it is!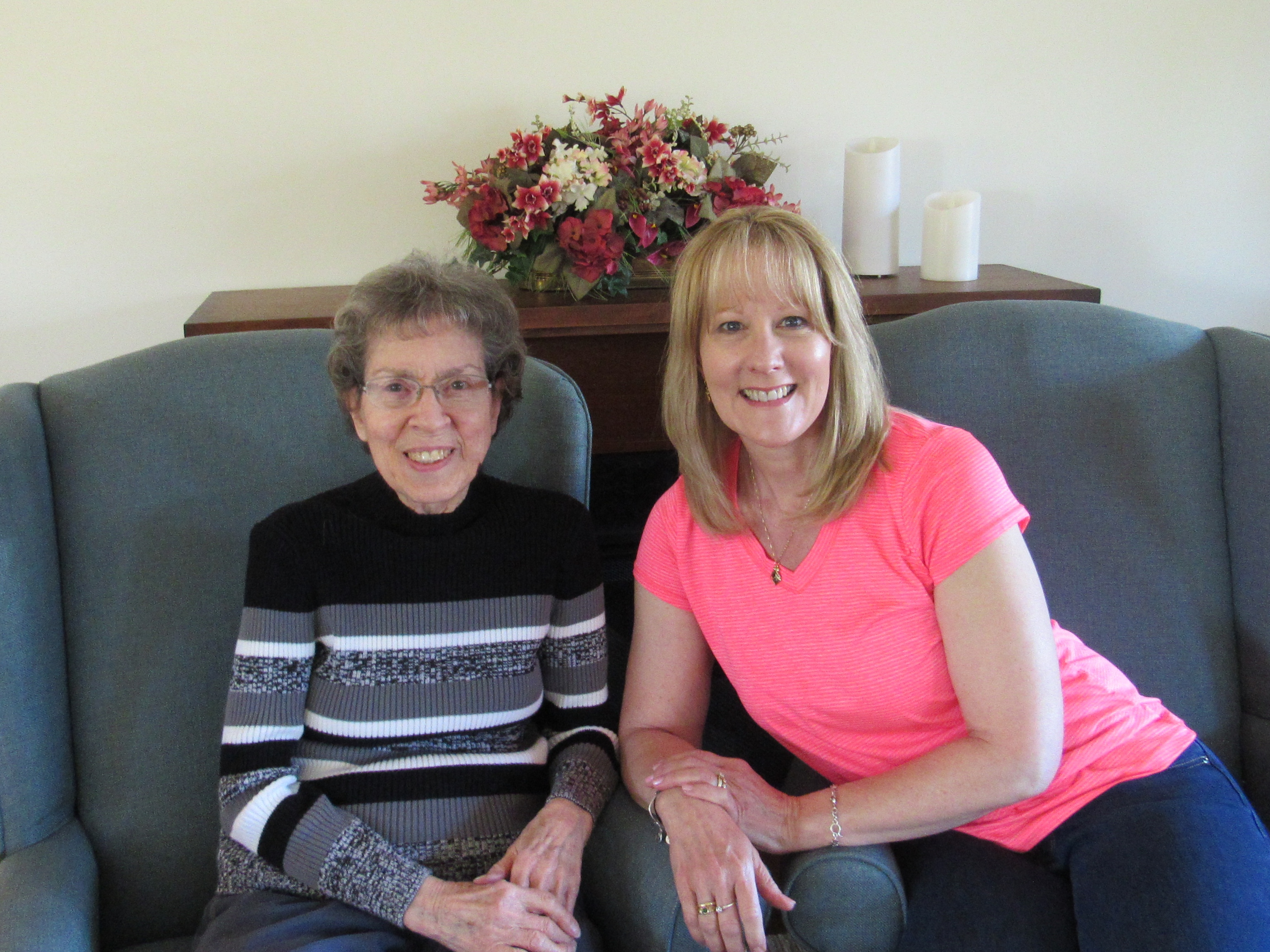 Subcategories
How Can We Help?
Whichever specific health issue you're currently facing, we'll be more than glad to
give you a pre-appointment, free consultation on it!