We are currently experiencing an interruption with our phone and internet systems at our skilled nursing and rehabilitation center. We apologize for the inconvenience and we are working diligently to fix this as soon as possible. Our visiting hours are the same as normal and you can call (570)980-7410 to speak with the RN supervisor if needed. We will continue to update families via One Call, our website, and Facebook.
Details
Our Wellness Coordinator, Kaleb Roudabush does annual fitness tests on all residents that are interested in knowing where they are with their fitness goals. He will review everything he will be testing residents on and then if he has totals from the previous year, he will review both years with each resident. He will also adjust the testing to meet each residents' needs.
Here we have Donna Allen working with Kaleb and she did an awesome job!! Donna is right where she needs
to be and has not really changed from last year to this year!
As always, residents appreciate Kaleb for all that he does for them both mentally and physically!
Way to go Kaleb!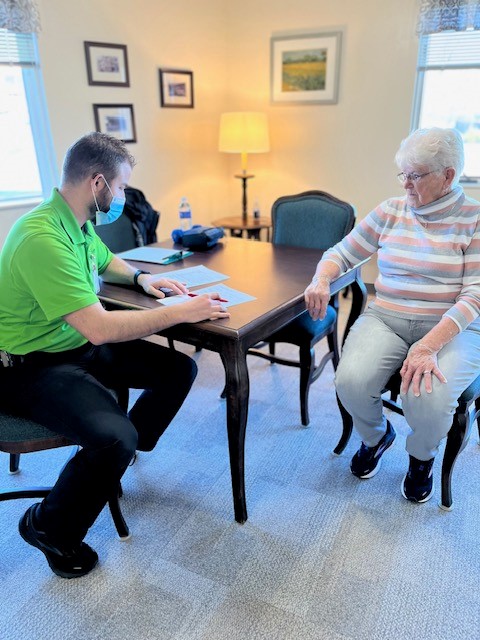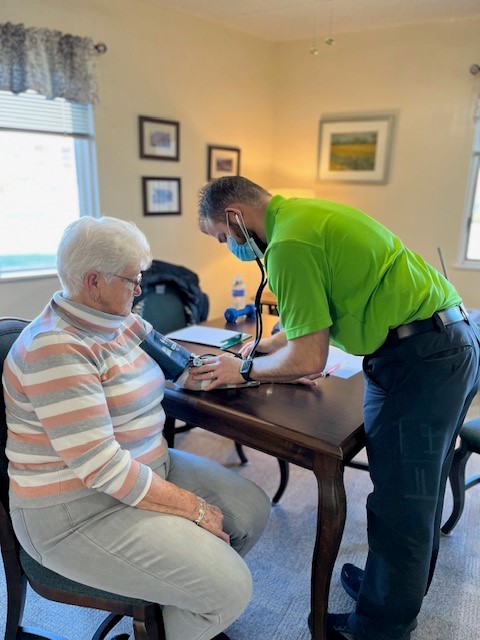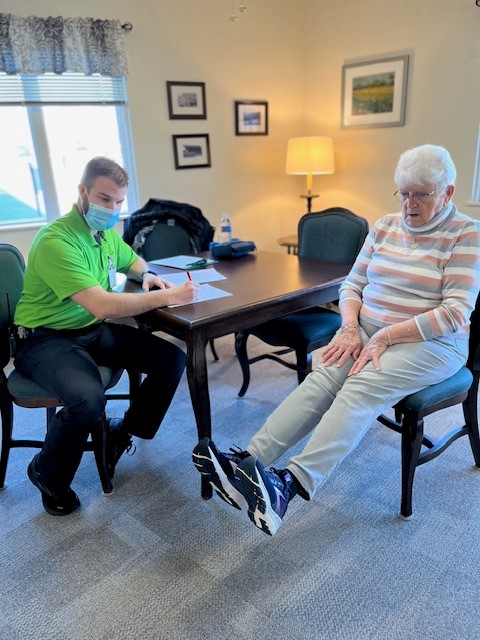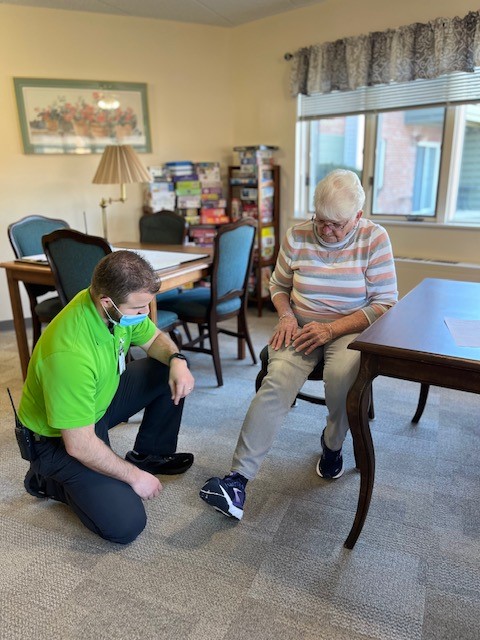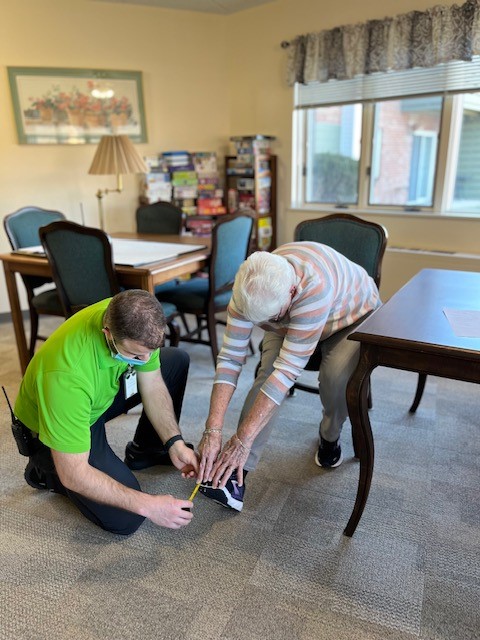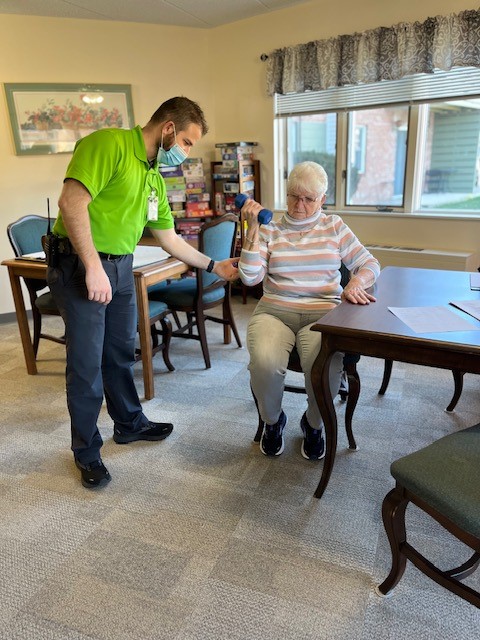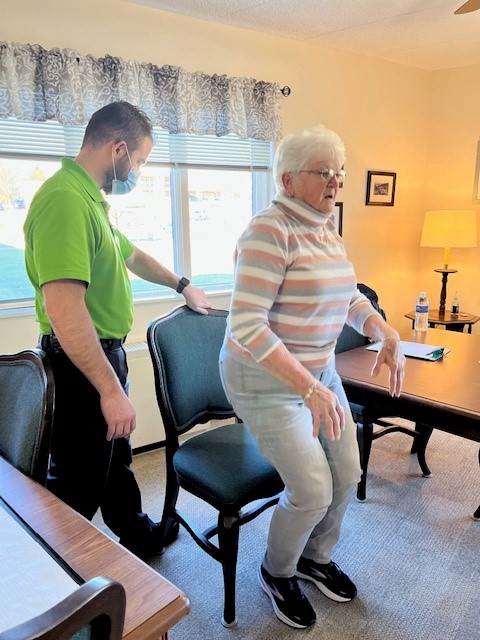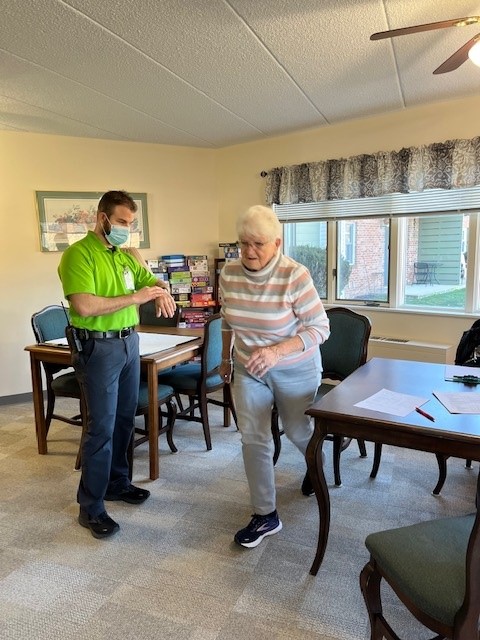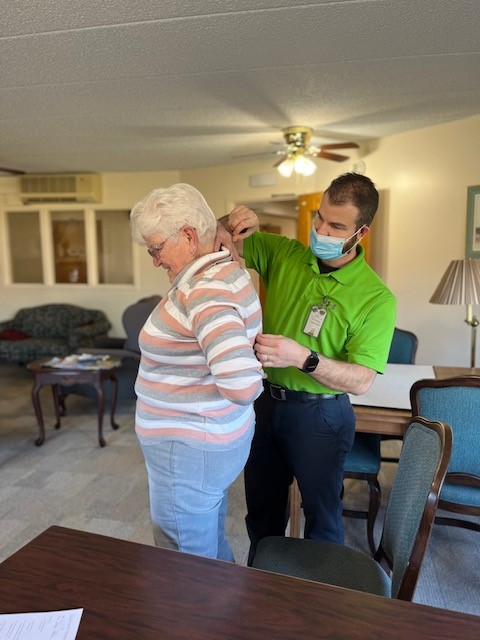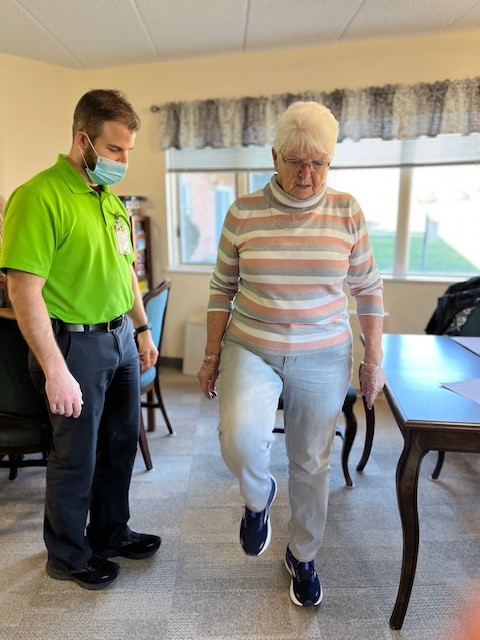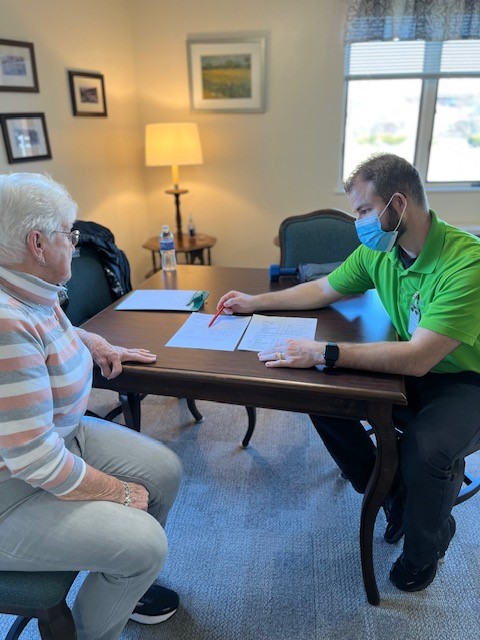 Details
So, what does The Williamsport Home do on National hot cocoa day? We drink hot cocoa! Chef Kate started with our Edgewood apartment residents as they enjoyed all the fixins' to put into the cocoa as well as sugary treats and a fruit tray! What a great way to end January and move into February! Follow us tomorrow as we will continue the fun in our Deerfield building.
If you think you would like to learn more about what we do here, please contact Kim Rank at 570-322-2763.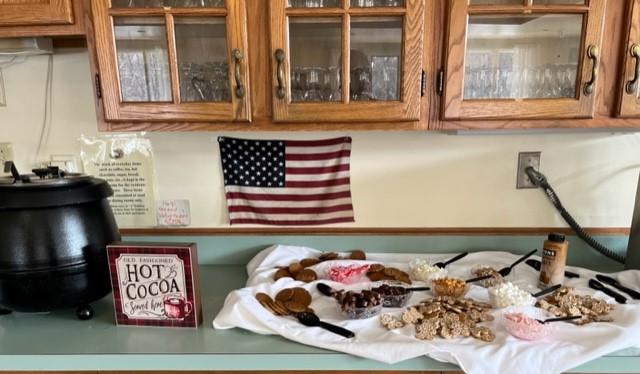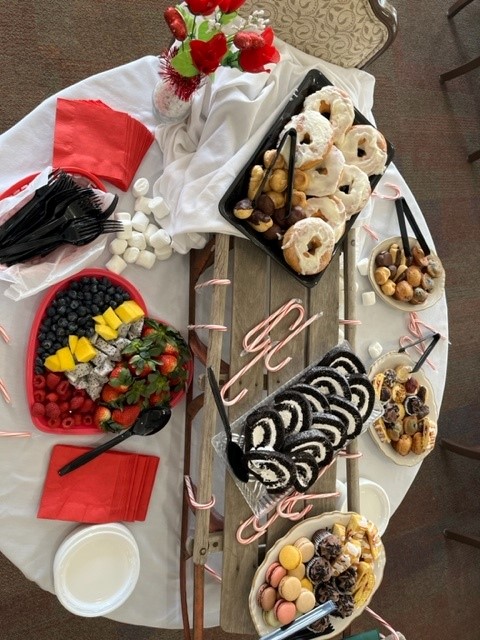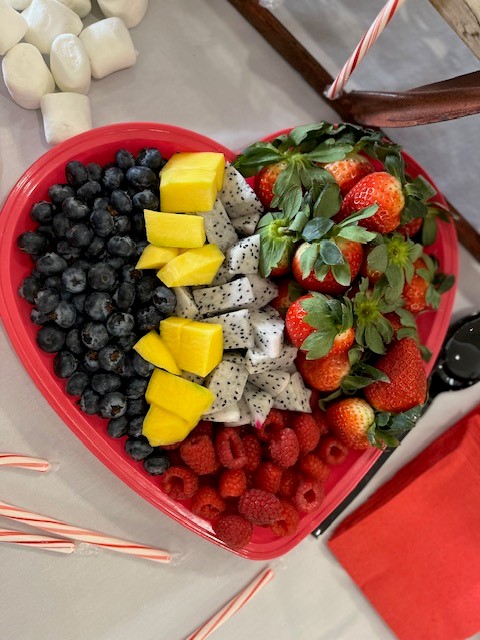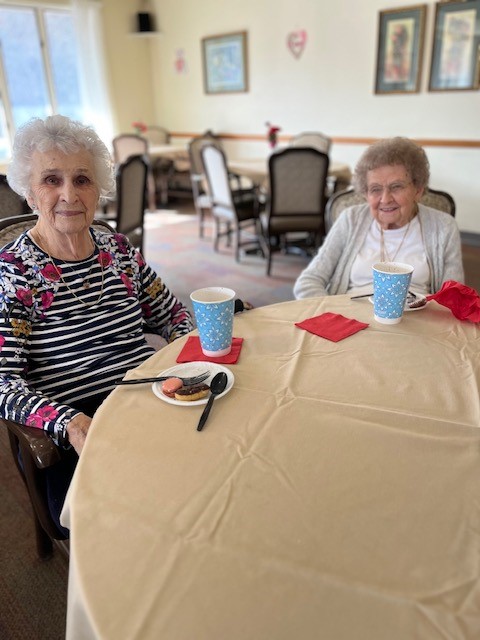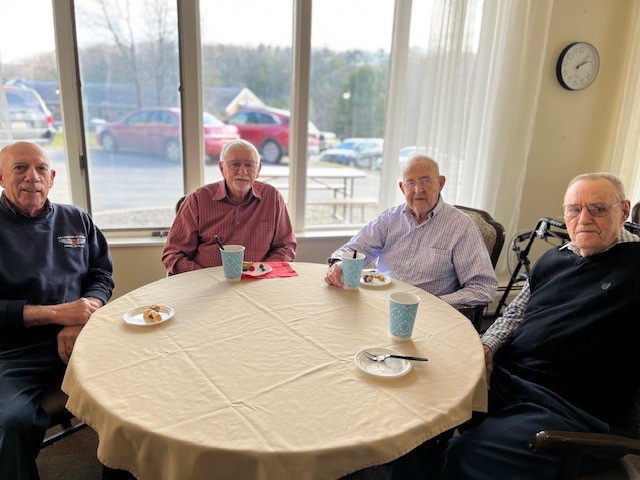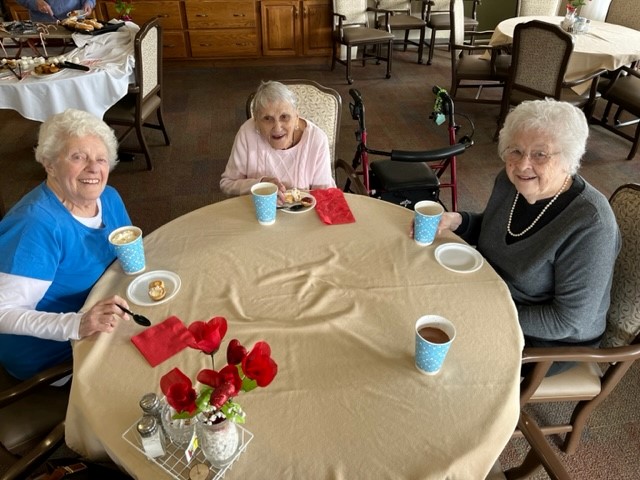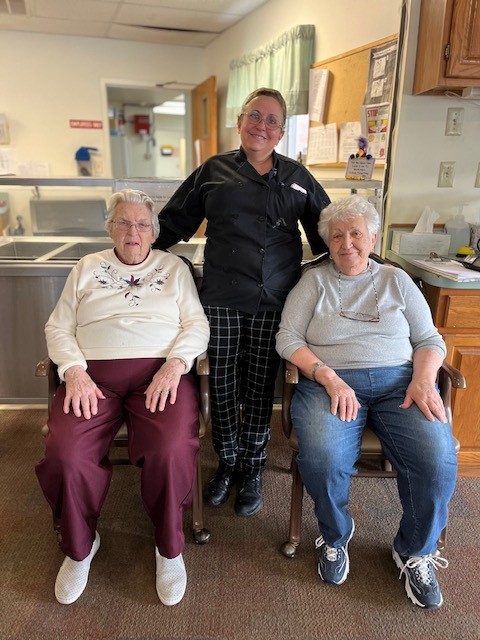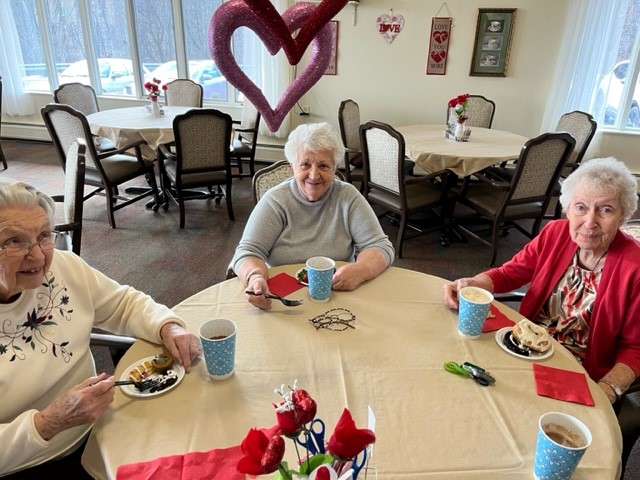 Details
Our Wellness Coordinator, Kaleb Roudabush did a presentation for our Personal Care residents on Rain Forests. The residents were intrigued and even answered the trivia questions correctly! Chef Kate prepared some fruit that was found in the warmer climates and Kaleb treated residents and staff to his homemade ice cream with his third-generation family recipe! Activities Aide Betsy also helped serve the residents. All of our residents anticipate Kaleb's ice cream a few times throughout the year. Thank you to Kaleb for always
keeping our residents physically and mentally moving!
If you would like to become a resident at The Williamsport Home please call Kim Rank at 570-322-2763.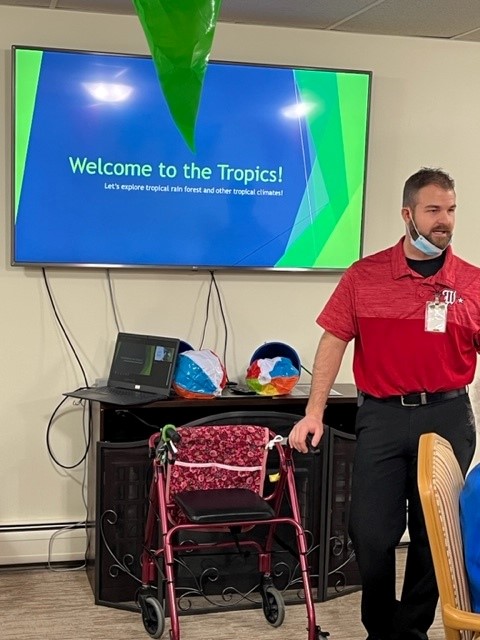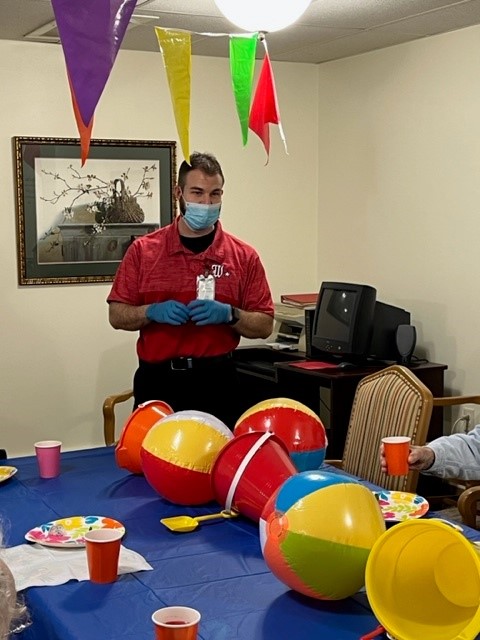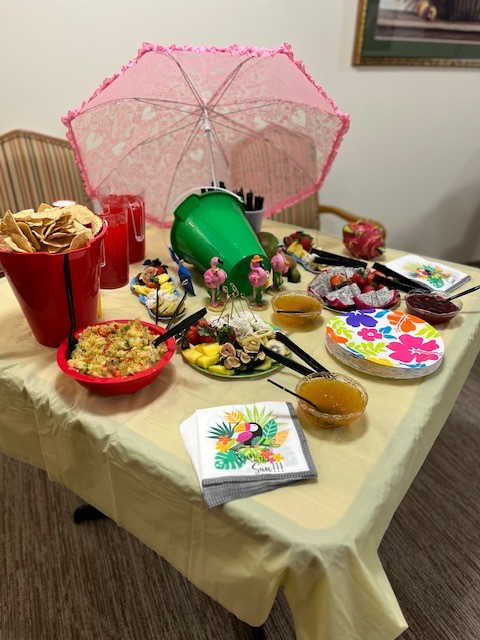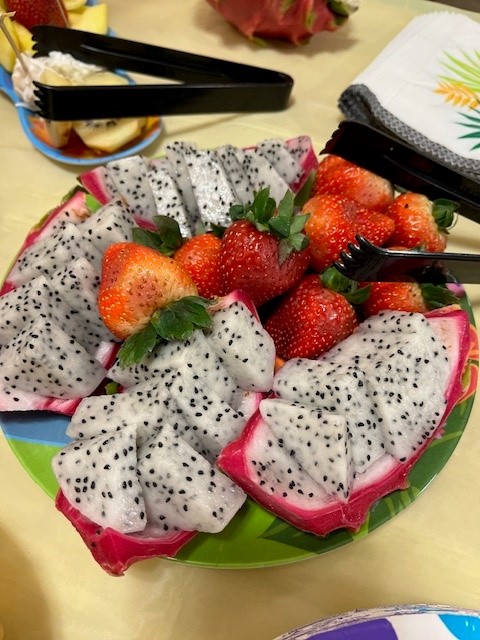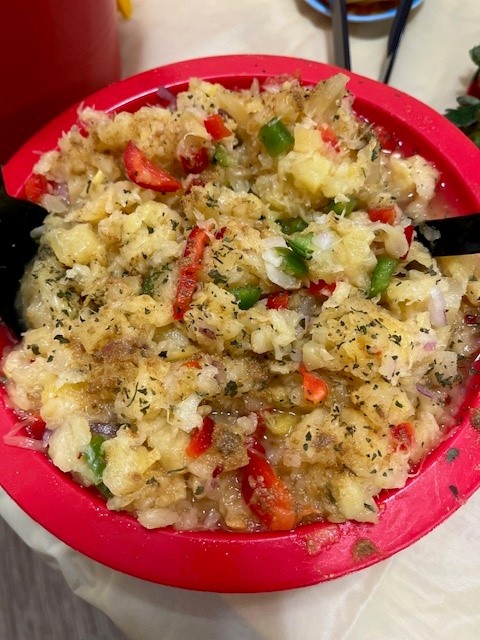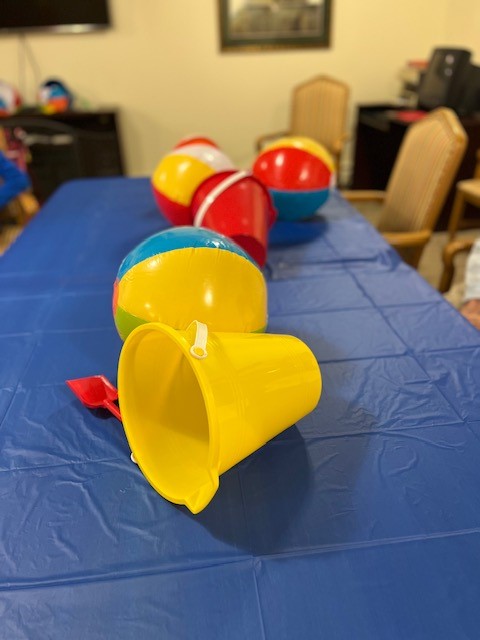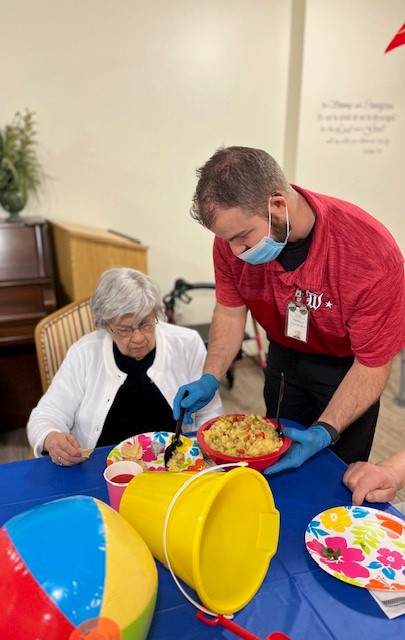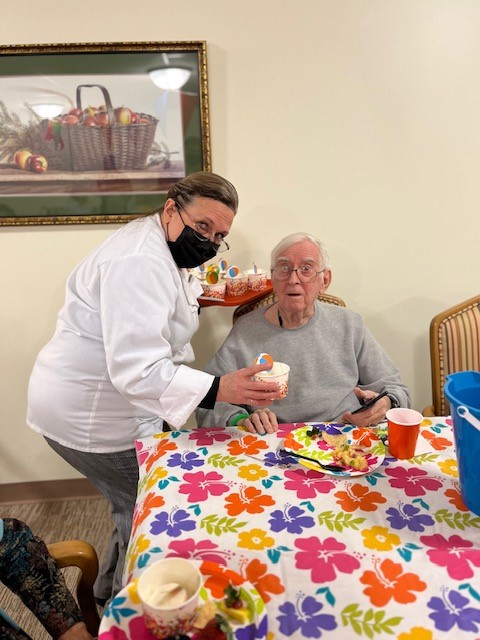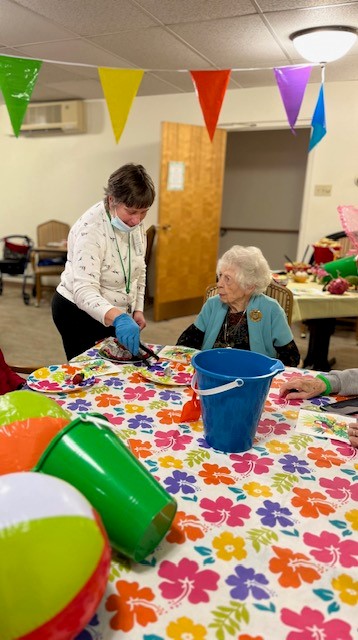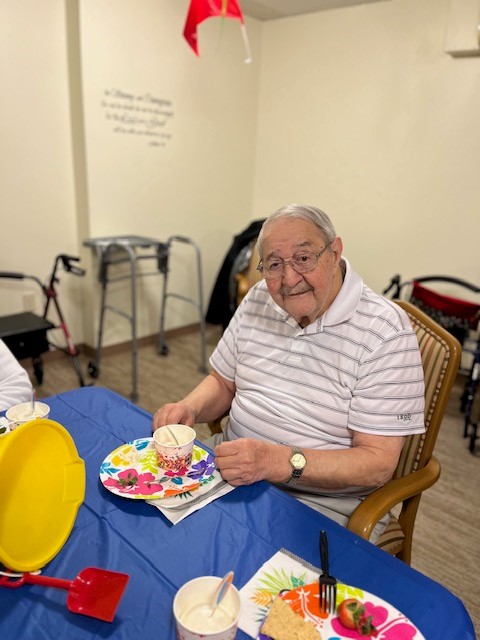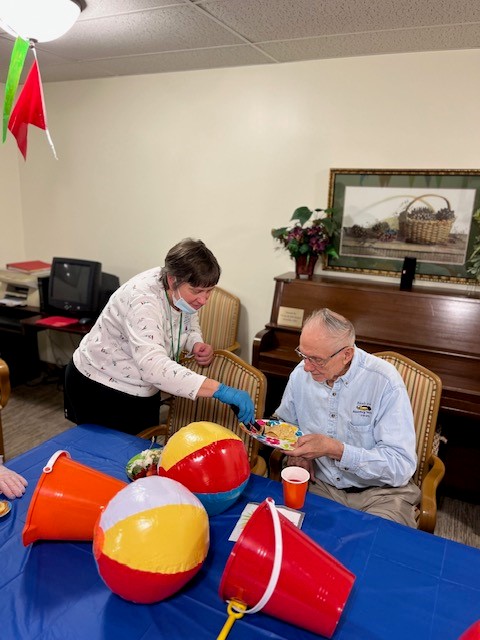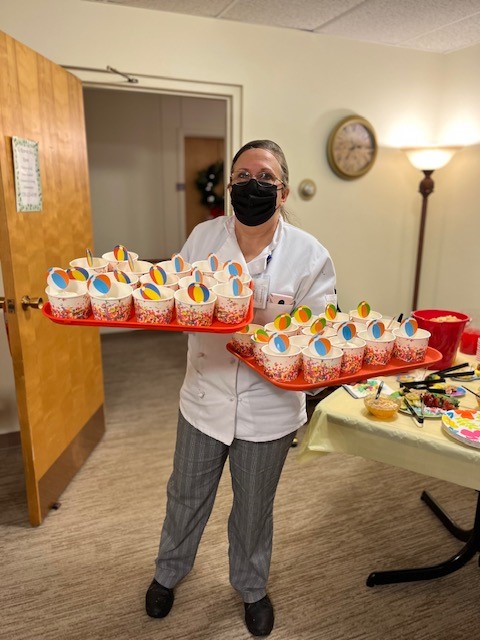 Details
See what your loved ones are doing at The Williamsport Home in February! If you would like to tour with us and see what you're missing, please call Kim Rank at 570-322-2763.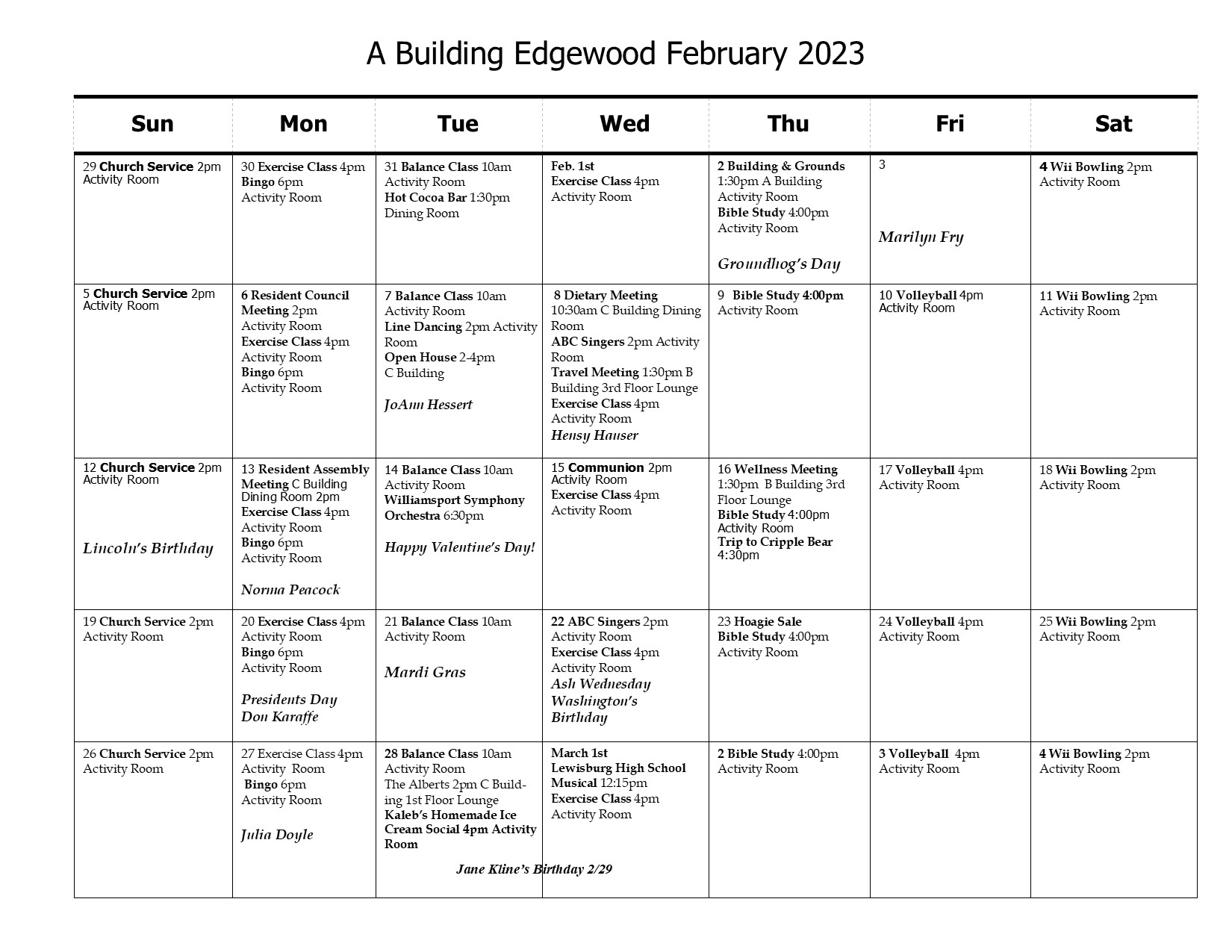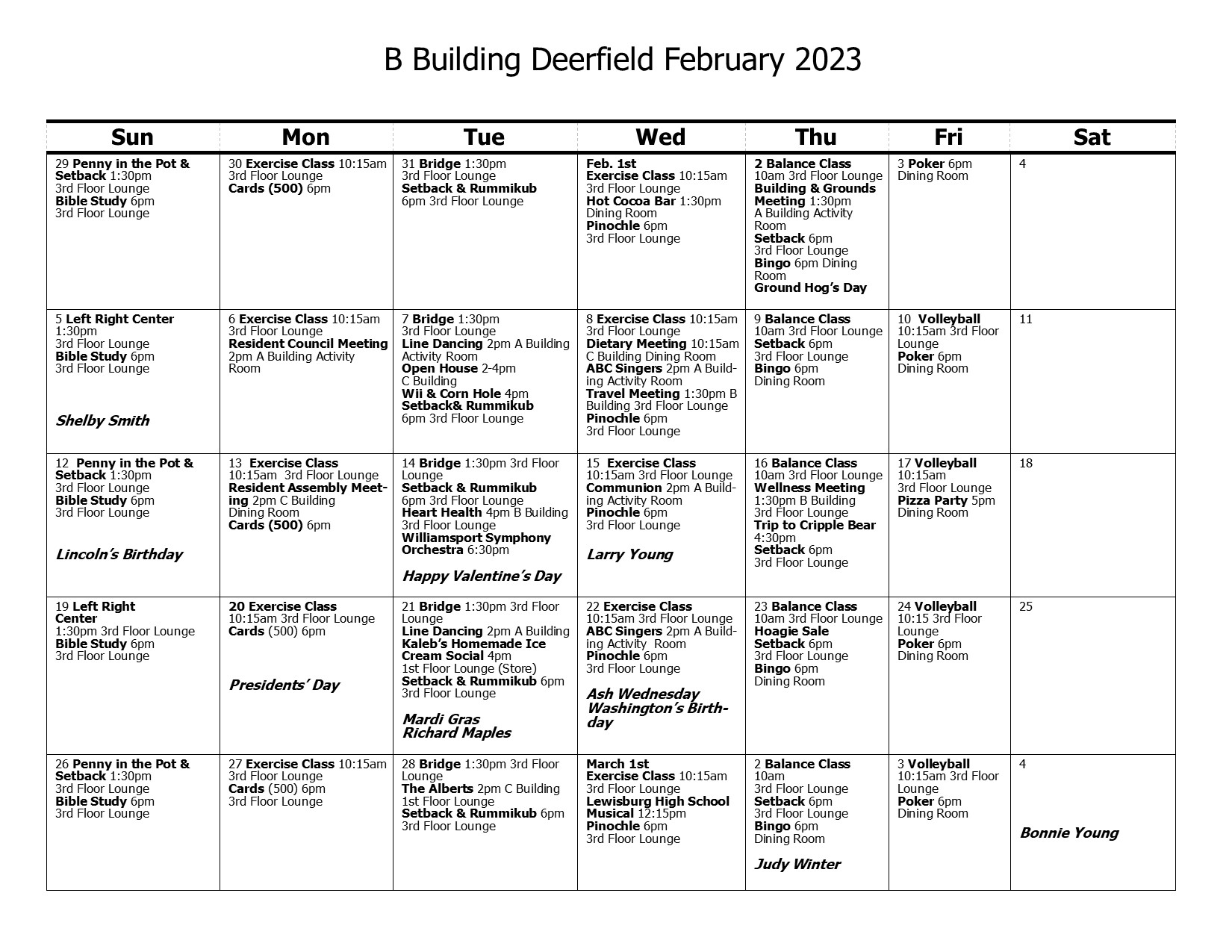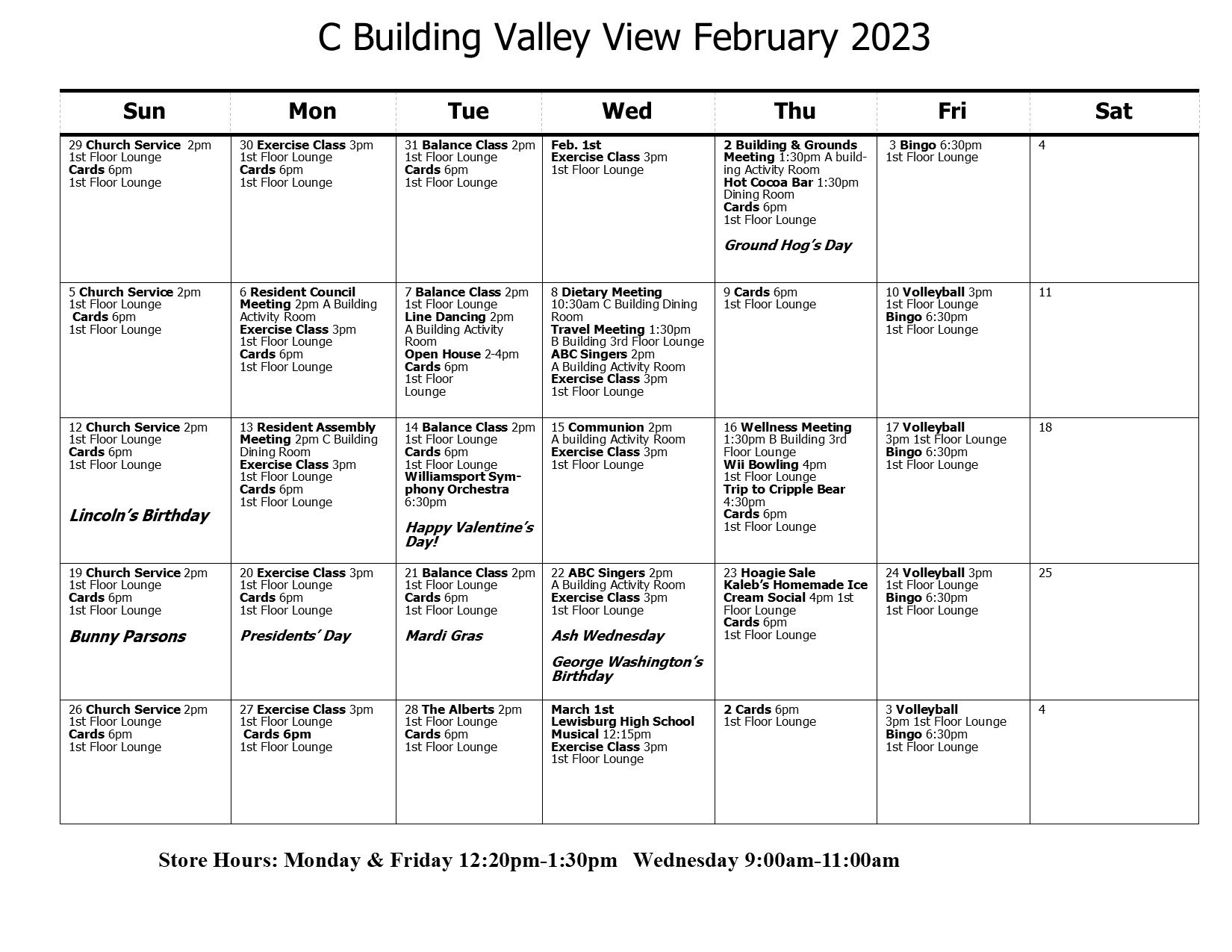 Details
Mark your calendars and save the date!! Follow the balloons and take a tour with one of our residents.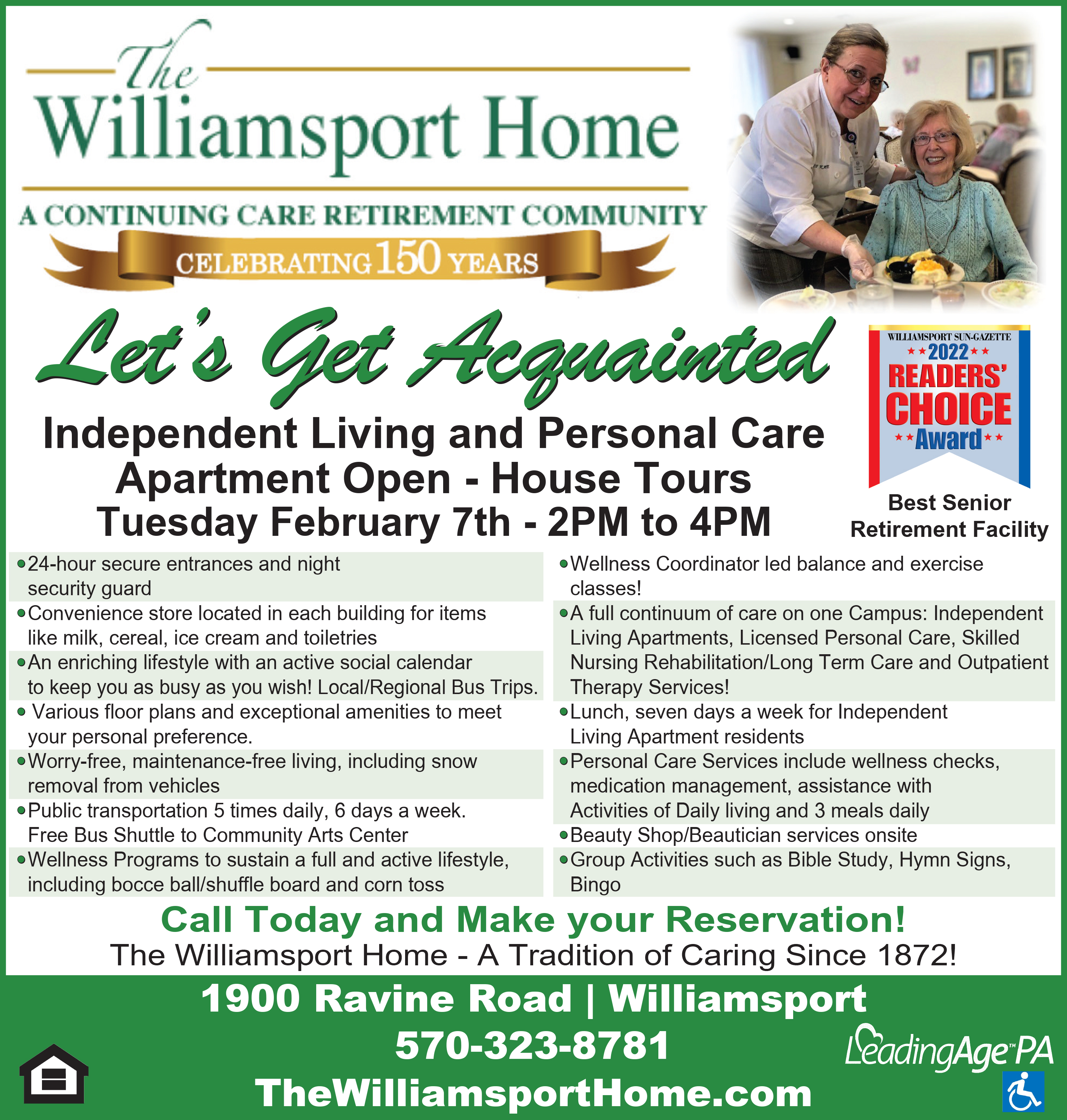 Details
The Williamsport Home staff are honored to serve our residents, but we are truly Blessed when we get to meet multi-generational family members. Letitia Miller is a resident in our Skilled Nursing Facility and we are happy to see her with her daughter Cathy, Grand Daughter Stephanie, Great Great Grand Daughter Madison and lastly, Great Great Great Grand Daughter Ellis!!! WOW! Their smiles say it all! Thank you, ladies, for entrusting us to care for Letitia.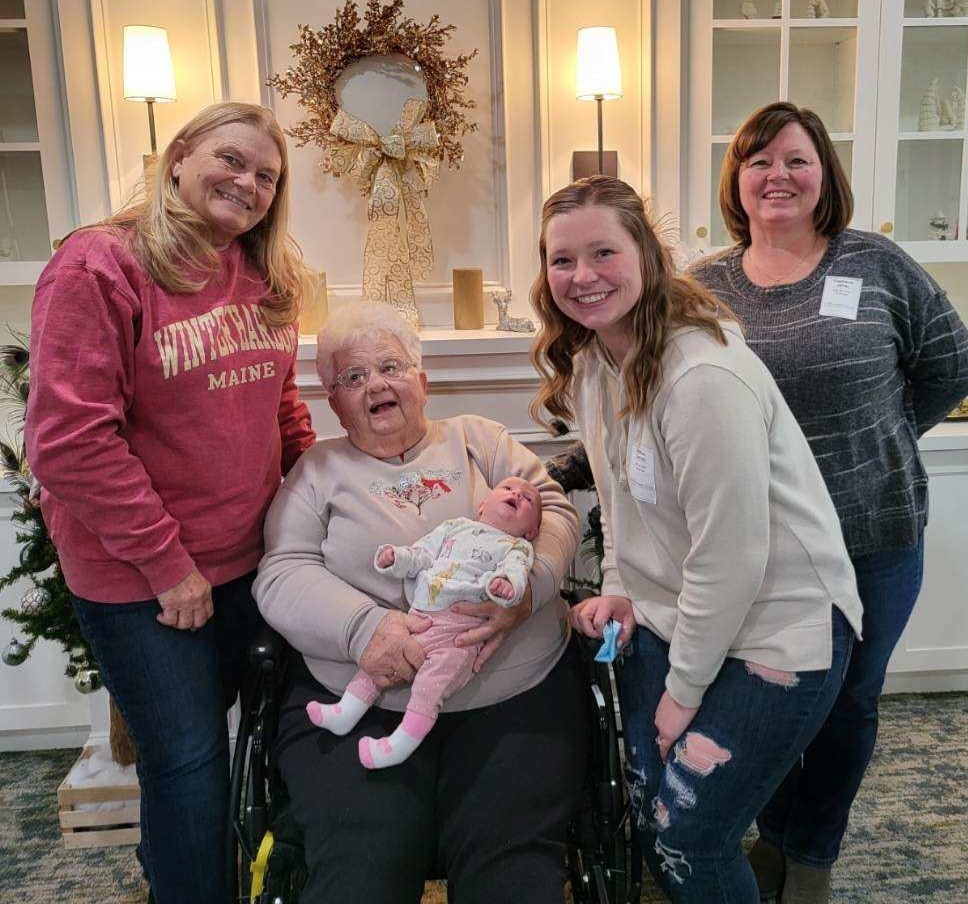 Subcategories
How Can We Help?
Whichever specific health issue you're currently facing, we'll be more than glad to
give you a pre-appointment, free consultation on it!